#1 Canada's CRM Software Solution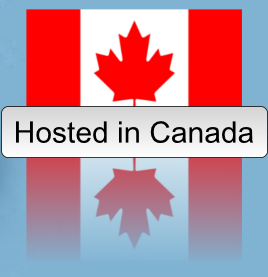 Canada Cloud Based CRM Software Solution is like saying Salesboom CRM; we are Canada's first and largest Cloud-based CRM Software vendor providing software innovation and Online CRM Solutions worldwide. Based in Halifax, Nova Scotia and offices in Toronto, Ontario and Calgary, Alberta our platform is harnessed in over 159 countries but we have not forgotten where it all started. We provide a solid Canada CRM Software Solution allowing companies to manage their leads, contacts, opportunities and much more all within a single platform. We have a strong presence and CRM on-site training in Ontario, British Columbia, Alberta (Calgary and Edmonton), Quebec (Montereal and Quebec city), Manitoba, Saskatchewan, Manitoba, Nova Scotia (Halifax), New Brunswick, Newfoundland and Prince Edward Island.

According to the Canadian Privacy laws such as the Personal Information Protection and Electronic Documents act (PIPEDA), every business in Canada is fully accountable and responsible for the protection of their customer's data. While many none-Canadian CRM vendors such as Salesforce.com Canada claim to host some of their customer data in Canada, they are bound by the USA Patriot Act, and therefore if your business is using their Cloud CRM, your customer data is accessible by the USA government. Get a Free Demo and Trial of CRM Software Toronto, Calgary, Vancouver and Halifax.
Sales Force Automation: As a leading Canadian Software Dealer you can now manage your entire sales force within our CRM platform benefiting from up to the minute company wide information. In real time you can view and lead or contact and see a full history with the click of a button including all files, campaigns, cases or any other information attached. With our highly detailed sales pipeline management system integrated within our Canada CRM Software Solution, your sales reps can track the progress of any number of possible clients and best manage their resources with features like Territory Management.
Lead & Campaign Management: Our Canada CRM Software Solution will be loved by your marketing department since they will have an extremely accurate way to track the effectiveness of any number of campaigns. Your previous campaigns can prove to be an essential source of data; this is why our Canadian CRM Software Solution provides you with quick search possibilities to find any historic campaign including all original information attached.
Customer Service: In order to have a strong foundation needed for prolonged success a company must provide excellent customer service. Salesboom's Canada CRM Software Solution gives you all the tools required to carry out precise and timely customer service no matter your field or industry. Leading Software Innovation Canada with features like Customer Self Service Portal, Employee Portals and a number of knowledge bases, you will be armed with more than enough avenues to keep your clients happy. When a problem arises, clients can use your self service portal to browse similar issues from the past for self resolution, if a problem is causing further troubles then case escalation rules will ensure the proper measures are taken. Signup for a free demo and trial of our web based CRM Software Toronto, Calgary, Montreal, Halifax and Vancouver.
Toronto Office:
2967 Dundas St. W. #706
Toronto, ON M6P 1Z2
Canada
Telephone: 855-229-2043
Website: https://www.salesboom.com
Email: info@salesboom.com
If you need CRM Software near Toronto, Ontario contaact us first.
Salesboom Canadian CRM Software Solutions
Salesboom.com Web-based Online CRM Software Solutions are purchased and utilized by the IT, Automotive, Consulting, Legal, Engineering, Corporate, Pharmaceutical, and the Service industries around the world, including USA (United States of America), Canada (Calgary, Halifax, Toronto, Mississauga & more), UK (United Kingdom), Italy, Spain, Germany, Saudi Arabia, Australia, Bahrain, Kuwait, South Africa Singapore, China (Hong Kong, Shanghai), Holland, Sweden, Japan, France, Egypt, Dubai (United Arab Emirates), Qatar, Oman, Lebanon, Turkey, Jordan, India, and many more.

CRM will continue to be the driving force behind business growth and a properly managed customer database will prove essential. Try our Free CRM Evaluation today and see how easy it is to streamline your workflow processes.
| | |
| --- | --- |
| | Signup for The Salesboom CRM Newsletter: |
| | |
Cloud Sales Software Products