CRM Knowledge Base Management Software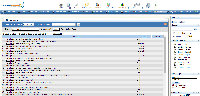 Salesboom Cloud CRM Knowledge base Management software enables you to collect information about your customers frequent questions in order to share this information with your clients and your support team. It minimize the wasted time spent on customer support center, enhance productivity of team members and saves valuable time wasted on searching for this information to cater your clients needs faster.
As part of Salesboom Customer Service and Support solutions, companies can capture, review, approve and access information about solutions to existing and past incidents to reduce the time it takes to close cases.

The salesboom solution encyclopedia keeps track of relevant information to help agents resolve cases quicker and more accurately resulting in higher quality of service, costs savings and greater workplace efficiency.
The Public and Private Knowledge base system ensures easy access to information online. Published solutions can be shared amongst authorized users and customers via a web browser to answer most common questions without any agent assistance.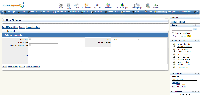 Salesboom Knowledge Base Management on demand solutions will save your company money by decreasing the time your employees spend on finding relevant information to help close customer incidents while allowing your customers online access to critical information that would otherwise require contact with your agents.
Our Online CRM knowledge base system allows your employees, clients to access information locally or over the Internet from any where. Basicly, we deal with massive amount of information and data every day in different business processes, information and data is can not be defiend as knowledge until we know how to get the value out of of it. This is why every business has a dire need to adopt a knowledge base management system to get the most benefits out of the customers information.

Remember, virtually every division, from sales to customer support, depend on a management system to improve efficiency, streamline and facilitate the workflow. The vital role of a management system is to keep the divisions organized and well managed. CRM knowledge base management software is used primarily by customer support divisions. While, since every team member in the organization can participate to the knowledge base system, the work zone of this knowledge base management system sometimes involves other divisions. For example, the customer support division will usually depend on the knowledge that come from the sales people and company experts. A CRM knowledge base management system can help efficiently re-direct information between different divisions making it a powerful asset to customer support divisions.
Once you truly gain full visibility into your company's business processes, you'll never want to go back to the dark again. We guarantee it. Take a Free Cloud CRM Software 30-day Trial today, or contact us directly for more information: 1.855.229.2043 (1.855.229.2043) or via e-mail at sales@salesboom.com.
| | |
| --- | --- |
| | Signup for The Salesboom CRM Newsletter: |
| | |
Cloud Sales Software Products