Why Salesboom?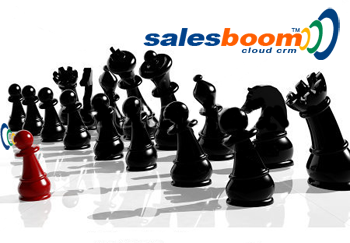 Most User Friendly Cloud CRM
For over a decade, thousands of companies around the world have been depending on Salesboom to effectively manage their business and streamline operations across all departments in real time, everyday. Salesboom Cloud CRM software system solutions are the most user friendly, feature rich and honestly priced, today.

Salesboom.com is the Enterprise Cloud CRM software vendor that focuses on the Customer. Our mission of helping customers sell more, grow more and learn more about their businesses has not wavered since our launch in 2003. We have innovated quarter over quarter, in partnership with our customers to build and deliver the most user-friendly, yet robust SaaS applications on the market today.

We offer cutting edge CRM Solution with forecasting and analytical tools that could be really helpful for your business. All your employees can be on the same page and share the same real-time data as and when they need it. Your business doesn't have to wait for data analysis or data assembly anymore.

Salesboom Online CRM software will assist your business to build and preserve strong relations with your customers. You will be able to watch your business prosper and gain customers loyalty. Also, you will be able to access valuable data faster and more efficiently.

Our Cloud Based CRM Software Solution controls the pre-sale and post-sale activities within businesses and helps businesses develop the operational process, crm system delivers the related business informations about sales pipeline and provide a powerful analytical report about your product sales percentage.
Remember, Why Salesboom Cloud Based CRM Solution?
Over a decade in business!
No software downloads.
No Hardware requirements .
User Friendly Interface .

Best Cloud CRM ROI.

Complete Customization.

Complete CRM & ERP Solution.
99.8% Uptime Guarantee.

Daily innovation though partnership with customers
Most user-friendly, yet robust suite of Cloud CRM and ERP solutions, with continuous innovation since 2003.
Dedicated Cloud CRM consultant is assigned to you from the demonstration stage, and stays with you to ensure we understand your business.
Allows for tracking more data points than most traditional Cloud CRM systems; i.e. better data analytics.
First to offer a Service Level agreement with 'Your data is your data' Policy and money-back guarantee on uptime.
Fast Track Implementation program to get your business up and running in days, or weeks with all customizations and data migration.
Build-to-suit model allows for the most specific of customizations to give you the competitive edge.
First to offer a 90-day Money back guarantee.
Free upgrades quarterly, delivered seamlessly with no customer involvement or downtime.
Free training for every customer, or opt for a customized training package
Free support for every customer, or opt for Premium Support






| | |
| --- | --- |
| | Signup for The Salesboom CRM Newsletter: |
| | |


Cloud Sales Software Products