Best CRM for Construction companies: Accurately Manage your Construction Projects
Since 2003 Salesboom has provided Professional services along with software. We set up, train, administer, manage, build new features and innovate bots in our own Cloud CRM and ERP offerings, as well as our trusted integration partners.
We offer the following Professional Services for our Clients, as part of our offering:
There is no need to be an existing or new Salesboom Cloud CRM customer to take advantage of our expertise. We will consult with you to create a project plan, then implement your program, to get a quick win, then expand on that success.
We build new innovative solutions every day for our customers that are sometimes integrated with our CRM and sometimes not.
The key is that since 2003 we have been building solutions for business problems facing our customers, including setup, maintenance, administration, and ongoing work to make these innovations game-changers.
Customer management, Estimating, Marketing, Field Sales & Service, Google Maps, Outlook365, Calendar, Tasks, Notes, Messages, Sales Scripting, Service Scripts, and Project Management, all in one solution.
We write our software, and update it quarterly, for over 20 years.

We set up and train you in-house.

We write and maintain our code and update software quarterly.

We build custom solutions for our customers - new features, integrations, software, etc as custom software projects for our customers.
We have set up and trained hundreds of thousands of people how to work better from anywhere, anytime.
Construction Software to keep you on track with your customers, jobs, invoicing, workers, and more, customized for your exact needs.
Following are some of the industry-specific offerings:
Construction Services:

Architectural/Engineering design

Building code reviews and compliance

Conceptual and schematic designs

Project and construction management

Environmental assessments

Graphic project scheduling

Interior designs and layouts

Design cost analysis and estimating

Construction bonding

Builders Risk Insurance

Contract administration

Project safety

Project superintendence

Sub-contract management, coordination, and administration

Labor Services:

Carpenters

Concrete finishers

Equipment operators

Design-drafting services

Acoustics

Electricians

Flooring and coverings

Foundation cribbers

Plumbers

Certified steel erectors

Certified scaffold erectors

Roofing

Superintendents

Project coordinators
CRM & back-office for managing Customers, Staff, Contractors & Vendors
CRM & back-office for managing Customers, Staff, Contractors & Vendors, pre-integrated into one system, and integrated with all other apps, for a true 360-degree view of your business.
Contact management for existing customers, staff, contractors, and vendors.
Communicate with and track all information exchanged between customers, staff, contractors, and vendors.
Manage Customers, Staff, Contractors, and vendors within the same system, but with different workflows, processes, users accessing the information, etc.
When we speak of CRM or "Customer Relationship Management", we refer, holistically as "Customer" in the broader sense of the term, to include all stakeholders, both internal and external to the organization, so that we can better manage the information and jobs together as one big team with the same goal in mind.
Salesboom is celebrating 20 years of the Salesboom platform, with fully customized solutions, built-to-suit to each client.
Categorizing types of customers
Every field in Salesboom is point-and-click customizable, yet we also set up and train our customers in-house with our Fast Track setup and implementation program.
Capturing contractor's credentials and specialties
Salesboom, has new Web Form tools, for building customized forms, reviewing and publishing them, making any process self-service and digital, and available from your website, via email and text, or mobile phone, etc.
Integration with Microsoft Outlook
Our new plugin for Outlook has real-time, 2-way sync of information between your Outlook and Salesboom while allowing users to spend most of their day in Outlook if that is what fits. Contact lookup from the Contacts database into Outlook, add new Contact or Task, or Calendar event, Save emails against contacts, and more.
CRM integrated with Account and Back-office software. It's like having 10 or more applications pre-integrated, out-of-the-box, and ready to use.
Streamlined sales management, Opportunities, Transactions, Sales Orders, Quotes, Billing, and integration with existing accounting system ( for example Sage 300)
We have integrations to Sage 300 installed as well as Sage Cloud offerings. Batch export of data from the CRM for later import into installed Sage, or any other purpose, is included with no extra cost as a feature in all custom reports. We integrate with all leading Accounting and ERP vendors and build new integrations all the time. We are also integrated with Zapier, which connects our clients to all apps, all the time.
Multiple criteria for price calculations
Build-in custom calculations for pricing, commissions, payments, disbursements, and more. We also built custom formulas into the system for customers all the time, as part of our "Built-to-suit" model of software development and delivery. If you can put it in a spreadsheet, we can model it in our software, and have been doing so for 20 years.
We give our customers experiences they can't achieve on their own, because we write and maintain our software, and have been building custom solutions as part of our core offering.
Tracking of all sales transactions
With products and sales catalogs, Quotes, Contracts, Billing & Invoicing, payments, Sales Orders, Purchase Orders, Inventory, Expenses, Receipts and reimbursements, staff Management, and Project Management with Time Sheets, all built into the flagship Salesboom Cloud CRM platform for Contact and Account management, Opportunity and Sales, Customer Service & Support, and Marketing platform.
Applying discounts if applicable
Apply discounts to Quotes, Contracts, Invoices & Sales Orders.
Handling/producing invoices and receipts from within the same system used to manage your customers from Marketing to Sales, Service & Support, Production, and throughout the entire customer lifecycle.
Produce different invoice formats for different Customers (eg traditional invoice, list of billings on spreadsheet, etc)
Invoices can be generated one-off, or over some time, through a contract that tracks the details. All reports can export to Excel with the click of a button, as part of all our standard and custom reports. This way, your data is your data, and you can use it as you see fit, because every app allows for import from a spreadsheet, and is a great solution for importing into Sage or any other software.
Manage complex commission programs and payout schedules with real-time alerts, renewal reminders, payment reminders, and customized workflow to manage all processes related to a transaction.
Integrated with hundreds of applications including DocuSign, ProtonMail, Google G Suite, Microsoft Outlook365, HelloSign, and Adobe Sign, Integrated workflow processes including notifications
As part of the Fast Track, we will work with you to set up and test, so that they get the best effect, with the least amount of effort.
Emailing of documents to contractors and customers, including payments to contractors for various claims (e.g. Taxes, parking, etc) for completed jobs
Operational reports for accounting purposes
Job management, with documents, Tasks, and Notes, Projects with Timesheets, all tied back into the Quotes, Contracts, Invoices, Calls, Tickets, etc for this account that tracks all activities, is integrated with existing calendars and has real-time intelligent workflow rules to help automate the processes.
Document milestones to manage the document management process from creation, through revision, to final signoff from QA ensures the right documents are shared at the right times with the right people, to ensure success. eSignatures as well.
Contractor activity management - communications and scheduling of jobs with contractors for contracts including viewing of schedule by contractors, alerts and reminders, open job alerts
Salesboom has a full suite of Contractor management offerings.
Relationship management with various customers, contractors, and staff including managing communication with customers, contractors, and staff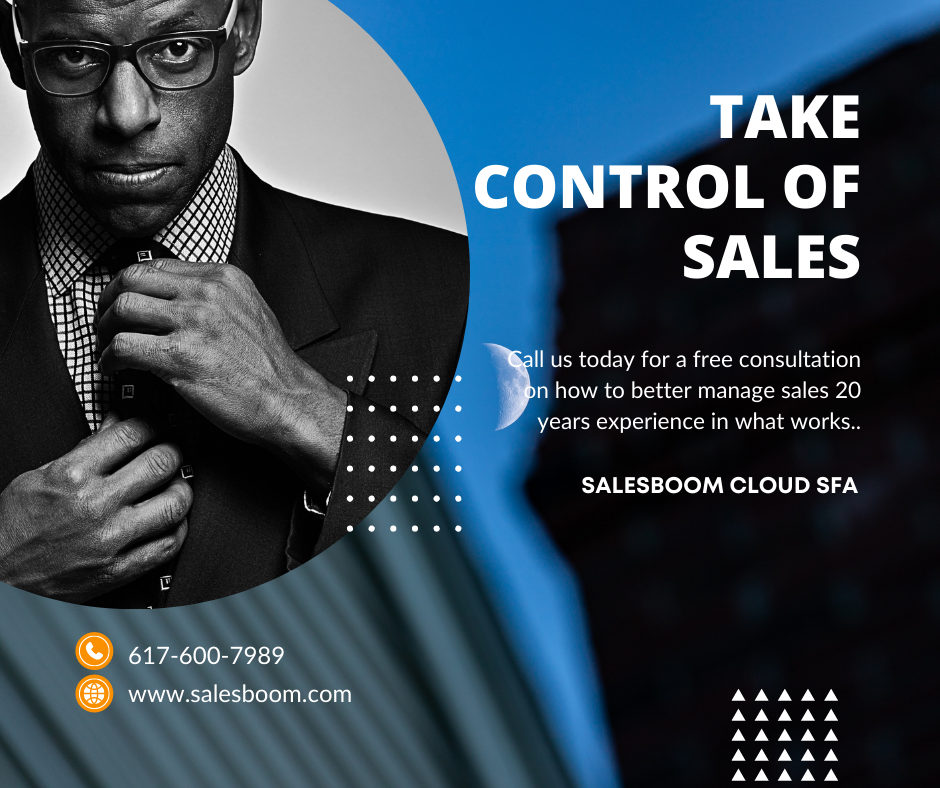 Analytics and Reports
Out-of-the-box reports and analytics, KPIs, and Dashboards, plus fully customizable, self-service, and we handle this for you in the FastTrack, as well as built-to-suit, if required.
Our Construction Management CRM software builds a foundation for your business through accurate detailed-oriented accounting, effective and efficient administration, and organized project management. Integrations with G Suite and Quickbooks means you can do your billing, Quote to Cash, and streamline all your Google products in one single platform. Whether your field is Electrical, General or Heavy Construction, Plumbing, Utility or Materials Management, or any other field, Salesboom's Construction Management Software is the blueprint to your success. Sing up for a free trial and experience why we are the world's best Value-Based CRM in for construction and building management.
Construction Management CRM software for Construction companies is essential in order to carry out effective administration, accurate accounting and top notch service when building any project, no matter the size of the build. You can use Salesboom's Construction CRM Project Management Software to manage your projects online in real time keeping up the tightest scheduling allowing you to provide the best service possible.
Whether your field is Electrical, General or Heavy Construction, Plumbing, Utility or Materials Management, among many others, Salesboom's Construction Management Software is the perfect fit for you.
When using our CRM for Construction Projects and Management firms you can arrange a custom Job Role Hierarchy with customized security settings, this allows your entire crew access to the most up to date information having access to only what they require for their tasks to stay on schedule. This is great for keeping specific data for your Operations & Administrative Team, Customer Service or Financial Division as well as your Executives seperate within the same Construction Management Software.
Salesboom's CRM and ERP for Construction Management Software is integrated within our full line of Cloud CRM Software and ERP Solutions allowing us to bring to you a well rounded complete solution for your Construction Management needs. Our Cloud CRM platform was built from the ground up with customization in mind making it highly scalable to any requirement, in a very short period of time you can have a fully customized Construction Management Software Solution. If you prefer to continue working with QuickBooks or Microsoft Outlook or Office for particular aspects, our Cloud CRM Software has pre built plug-ins for these and many other platforms allowing you to bring real time information to these programs.
With our Construction CRM Management Software you have in depth Project Management features which allow you to track every aspect of a project no matter how precise. Our Web Based Construction Management Software provides you with plenty of storage to attach any number of documents, contacts, estimates, images, scheduling and timesheets without ever needing to run to the truck or back to the office for information.
With the hectic days of Construction Companies in mind we have developed both Offline and Mobile Editions for our Construction Management Software. This allows you to have your entire company's database at your fingertips no matter how remote your job site may be. With our Offline Edition you simply have a copy of your Construction Management Software saved on a Laptop of other computer with the same functionality as though you were in the office. When you can achieve an internet signal a quick synch will automatically update your main database with all new changes with the ability to send alerts to specific departments or trigger automated billing and workflow processes.
Mobile Edition for our Construction Management Software is the definition of a streamlined fast paced Construction Management Solution. On a mobile device you have your complete Construction Management Software at your fingertips with no need to wait and synch information, as you click it, it happens. This function is great for producing quotes or estimates while meeting at a potential site since your back and front office is connected. Within the same Cloud CRM Software all products and services including pricing and special discounts or similar jobs from the past can be viewed for reference or accurate quote generation.
At any point you can use your Construction CRM Software to run reports in real time on a broad spectrum or specific data criteria. These reports can be presented to you in a visual dashboard for easy reference and understanding or viewed in a highly accurate drilled down report. With the same accuracy your Construction Management Software can manage any number of contracts for quick retrieval from any period of time with our Contract Management feature.
Remember, Salesboom is cloud based CRM software for construction management. We seek to make your business management effortless, one task at a time. With Salesboom CRM user friendly and collaborative system, you can manage projects at anytime, from anywhere, with any Internet-connected device.
The Salesboom CRM Construction Management is powerful, allows growing contractors to track and control job costs and manage their corporation efficiently and profitably. Our Construction Management solution allows contractors using common, off-the-shelf, accounting software to realize all of the benefits of a system designed specifically for construction finances.
Project managers and owners gain controlled access to accurate and timely data with this construction solution program for effective decision-making. Salesboom CRM Construction Management Software provides project management tools to aide in the complete life cycle development of your construction projects. However, traditional tools for construction management lack critical work-flow and accountability features, our online CRM software collaborative tools ameliorate communication, accountability, and time and money savings.
Salesboom shall deliver to Client a custom Cloud Construction Project Managment and Financials system that is integrated with Salesboom Cloud CRM, (the system) to enable Client to manage Customers, Suppliers, Employees and Projects in one Cloud solution that spans the Client enterprise. Salesboom is the best Construction CRM solution for your company, test drive our crm and erp products for yourself.
TheERP and CRM for Construction system will include the flagship Salesboom Cloud CRM product with a customized add-on piece to be designed, developed, and tested by Salesboom along with direct input from Client during all phases, so as to provide a solution that is highly customized to the Client's business model, as opposed to an off-the-shelf system that is not flexible enough to handle the complex requirements of a Construction Management business.
The goal of the system is for the Client to make more timely and informed decisions in a dynamic Construction Project Management CRM environment, where no two projects are the same.
The Construction CRM system will achieve this by automating Client processes and by improving the capute and sharing of information both in the field and at headquarters, and provide up-todate and actionable Reports, Key Performance Indicators (KPIs) and real time alerts.
The Construction CRM Solution will allow customizable control of data data access for each different type of employee, to protect data privacy and security. Data sharing will be controlled via customized user role hierarchies and customized user profiles which will restrict access to sensitive information such as Financial information. Project managers and site employees, for exmple, will only see project specific information required to perform their jobs, and will not be able to see financial information about projects, Cash flows etc relating to the project, whereas management will have access to Project Manager's information as well as Financial information and all other data relating to the project.
The CRM and ERP system for construction and project management will enforce the necessary controls with approval management and reduce the paper trail with Document Management, including revision management and e-Signatures using Adobe Sign (or equivalent), that keep the right people informed at the right times for timely and profitable decision-making.
Unlike other Construction CRM systems and solutions, our system will enable Client to better control costs by enabling Projects to be managed more efficiently, reducing waste, improving Quality and time to completion by automating Task management to get more tasks completed by fewer people.
The system will track Issues and Solutions to those issues so that every issue is brought to light quickly, with sound information of past instances that can guide Client to swift and correct decision making, keeping the project on track and on budget, and with superior Quality.
The Construction CRM solution will manage all contituents involved in the Client business, including Customes, Partners, Suppliers Accounts and contacts, as well as the relationships of the Contacts to current and past Opportunities, Projects, Quotes, Invoices, POs, etc. in one system, so that reporting can be achieved across the Enterprise, resulting in much more rich knowledge of Client Business because for the first time, Client will be tracking the entire lifecycle of the Client in one system.
The system will provide the following modules with real time alers, reporting and KPIs designed, developed, tested and integrated with Salesboom Cloud CRM:
Construction Project Management & CRM:

Track Projects, Tasks and manage the Human Resources and assets allocated to the project. Track dependant Tasks that must be completed before another Task can begin and provide Cash Flow forecasting to keep cash flowing to the project. Track critical Task completion dates and project milestones with alerts. Reduce the paper trail by managing documents required for the project, with e-Signature integration with Adobe Sign or equivalent product ensures the right version of documents are available, attached to the project. Enter time sheets and track expenses of the project.

Issue tracking and resolutions to problems (Solutions). Searchable Knowlegebase of past solutions, with real time status updates so issues are discovered and dealt with quickly and with informed decisions made using up to date data and documents.

Real time Project Status alerts, Task status alerts and Issue Status alerts will keep Client informed in real time the status of the project as well as the tasks being perfomed and the issues that need to be resolved to keep the project on time, on budget and with high levels of quality control.

Documents attached to Contacts, Projects, Issues and Resolutions for real time access to critical information at critical junctures in the Project Lifecycle. Financial status of the Project is tracked with Cash Flow Forecasts, with Financial information restricted to only the right people.

See below for more features.

Asset Management:

The ERP and Construction CRM solution will automate asset and inventory management to make it easy for Client to track the operation, profitability and logistics of their assets. The system will track Operational Costs such as equipment hours, fuel, spare parts, maintennance, operator salaries. The system will enable field employees to enter data electronically to track equipment hours, fuel consumption and location of equipment. The system will also track Date of Purchase, Equipment Type, Original Cost and Asset Depreciation Rate.

Cash Flow Management:

Manage cash flow in a dynamic construction project management and CRM environment. Track when costs will be incurred on the project and how work flow will proceed for the remainder of the project. Provide Client an accurate cash flow forecast enabling project managers to actively monitor and control their projects and reducing exposure to unnecessary risks by allowing Client to make better, more timely and more informed decisions ahead of time, to ensure the Cash Flow to the Project is steady and uninterrupted, and timed with the completion of key Project Milestone Tasks.

Supplier Management

Manage all suppliers Account and contact information, their relationship with the Projects and tracking of Invoices, Sales Orders & Purchase Orders, pre-integrated with the Salesboom Cloud CRM flagship product.

Debtor Management

Track and manage POs and Invoices, Contract Management and Document management, with reporting and real time alerts for contract dates and billing due dates. Color codes overdue accounts for quick reference.

General company expenses:

Track Expenses, Receipts and Reinbursements as well as expenses required for Financial Reporting.

HR & Employee Managment

Reporting on all employees salaries and bonuses, including over time and the effect of these expenses on the Project profitability, schedules and tasks, with numbers reflected in the Balance Sheet and other reporting. Track employees as they move from project to project and from department to department. Alerts will notify Client of important dates such as expiration of Residency, UAE ID, or Health insurance coverage. Some fields to be tracked are shown below:

Date Hired
Residency
Length of Residency
Residency Expiration Date (For managing expatriate construction workers)
ID
Length of ID
ID Expiration Date
Health Insurance
Lenght of Health Insurance
Health Insurance Expiration Date
Department
Projects employee is assigned to
Employee Salary
Employee Bonuses

Document Management

Reduce the paper trail in Client organization, by providing real time access to any document by downloading it in the field. Sign docuements electronic with and integration to Adobe Sign for document approval. Document revision control ensures there is one shared electronic copy of the document and that all employees are referencing the most current revisions of each document. Better manage ISO processes and make notes on documents, attach documents to Accounts, Contacts, Opportunities, Projects.

Customer Management - the flagship Salesboom Cloud CRM for Construction platform,

Reduce the paper trail in Client organization, by providing real time access to any document by downloading it in the field. Sign docuements electronic with and integration to Adobe Sign for document approval. Document revision control ensures there is one shared electronic copy of the document and that all employees are referencing the most current revisions of each document. Better manage ISO processes and make notes on documents, attach documents to Accounts, Contacts, Opportunities, Projects.

Customer Management - the flagship Salesboom Cloud CRM for Construction platform, since 2003

Financial Reporting:

Balance Sheet
Income Statement showing Profit & Loss A/C
Trail Balance
General Ledger
Cash Flow Statement