Automotive Cloud CRM Software Tailored for your business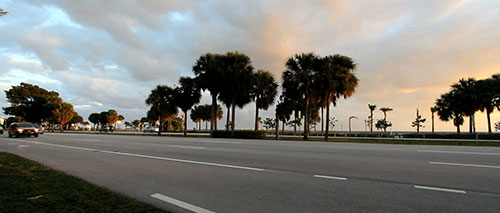 Automotive Cloud CRM Software gives your the power to speed past your competitors to the finish line, and beyond. Our turbo-charged CRM is perfect for your automotive business, whether a car dealership, importer, parts shops, repair shops, or distributors, our Web-Based CRM will keep you firing on all cylinders.Experience the world's best Value-based CRM as we help you maximize your powers in facilitating management, synchronization, and coordination of all customer touch points, including Web, call center, field organization, Automotive shop, showroom and partner networks. With our new 15th Anniversary Edition, unleash new CRM engines that will take your Automotive business
Salesboom Automotive Cloud CRM software systems are designed to meet the most demanding Automotive Sales Management Software, marketing, call center, Automotive shop software and field service requirements for car companies, importers, used car dealers, parts shops, auto repair shops, distributors, and retailers. Salesboom Automotive Cloud CRM software tools encompass very comprehensive Automotive Software Applications that facilitate management, synchronization, and coordination of all customer touch points, including Web, call center, field organization, Automotive shop, showroom and partner networks.

The Salesboom Automotive CRM Software Edition, covers business activities for new and used auto dealers, automotive repair shops, automotive parts shops, and automotive manufacturers. Any automotive related small business can start using Salesboom's on demand Automotive Software without software downloads and without IT consulting costs.
Unlike other Automotive CRM software systems, Salesboom Automotive Cloud CRM Software system introduces access to industrial grade, powerful application tools to small automotive business, and to small used auto dealers through competitive pricing and application support. Say good-bye to all the difficult and costly consulting and implementation requirements associated with other on-site automotive software.
Below are some of the functionalities that Salesboom delivers in two automotive scenarios.
Automotive Dealership CRM Solutions
Automotive Parts CRM Solutions

Track deals (vehicle sales)
Finance and Insurance calcualtions)'
Track customers/follow up
Accounting
Integrate self-serve on website
Calculate commissions
Purchase order generation/management
Parts inventory
Work order management
Appointment scheduling

Mitigate distance between Distribution Center and Headquarters/new stores
Increased store count
SKU (Stock Keeping Unit) count
Number of distribution points
Transaction volume
Manage Inventory
Manage Partner Site Information
Accounting
Invoicing/Accounting
Salesboom.com will help your organization with data migration from your current system, into the easy to use Salesboom Automotive Cloud CRM software, absolutely free. Our Data Migration Process is easy and painless. The following chart lists some of the benefits of using Salesboom's business automation solution.
Automotive Software benefits:
Customer Service & Support benefits:

Manage leads, prospects, customer information.
Create and capture sales leads from all touchpoints : showroom, Internet, call center, etc.
Assign leads to salespersons automatically or manually.
Search and allocate vehicle from inventory relative to quote or products database.
Share information on products, competition, partners, opportunities with Management, Sales, Marketing and Customer Support.
Increase customer loyalty through personal, phone, mail, email, or Internet communications without the need to restart the transaction every time.
Salesboom Dealer Management software features provide management insight into Sales opportunities, Pipeline progress and Sales forecasts.
CRM analytics solutions are custom-designed to help you attain a distinct, ongoing competitive advantage.

Multi-channel communications with customer: initiate/ track services via email, phone, collaborative Web interaction, wireless device, fax, traditional mail, or personal visit to the workshop or the showroom.
360-degree view of history of the customer 's service interactions across channels and various team members.
Warranty management - verify warranty eligibility at the vehicle or component level when accepting the service request
Customer service can access real time customer histories, including vehicle detail, and frequently asked questions.
State-of-the-art auto inventory management software tools
Capture updated customer and vehicle information during the service process
Automotive shop management software features.
Automatically generates preventive maintenance service reminders
Learn more about Automotive Service Business Software.
Learn about our Used Auto Sales Software.
Salesboom's Next Generation CRM Software addresses and integrates enterprise requirements from three key areas. Operational, Analytical, and Collaborative. The degree of detail and integration is scalable, and can be modified by businesses in the automotive industry as needed. Salesboom offers solid customer support, training and professional services as needed.
Salesboom CRM Solutions offers customers in the the Automotive Sector an opportunity to assess, streamline and improve:
Operational activities with the automation of basic business processes (marketing, sales, service)
Methods of analyzing client behaviour and incorporating business, operational and intelligence strategies
Collaboration with clients on multiple communications channels
Collaboration between organizational team members with multiple partners to ensure a quality client service experience and follow up
Front and back end integration (supply chain) including multiple partner sites/systems
Workflow and assignment processes
Our solutions can include:
Needs assessment, impact and cost-benefit analysis, and implementation planning.
Hardware and software chosen and customized to meet your automotive manufacturing needs.
Customer data analysis tools and techniques, including analytical assessments and marketing strategy recommendations.
Functionality to help you address customer needs and give customers a more positive and satisfying contact experience.
Functions to help you discover and create new revenue sources for improved profitability.
Tools to incorporate the solution with your existing and future infrastructure to protect your IT investments.
Web analytics to track Web traffic and customer preferences, helping you initiate up-sell and cross-sell contacts.
Data-driven personalization with near realtime marketing ability.
Campaign management to help plan, execute and track effective marketing campaigns.
Functionality to help determine marketing requirements, assess options and recommend strategies.
Multichannel optimization that combines online and offline transaction data.
Learn more about How to Improve Coordination in a Business Organization
Secure CRM Information Exchanges
Information within the system is secure and accessible based on a highly scalable permissions hierarchy. In scaling access to information on the site, you can protect resources appropriately and open up information for sharing based on organizational need. Furthermore, there is Audit Trail functionality built into every item in the system. This assures system services that can identify any information changes, access and sharing activities (and the owners) on any activity on the system. You can access Audit information at any time for review and reporting purposes.
Continuous Improvement
Salesboom CRM software offers a highly scalable solution for the Automotive Industry that embrace continuous improvement strategies. It is possible to identify and schedule process changes without downtime or user overload. In acquiring the Salesboom flexible CRM software you step away from the constraints of fixed solutions. Salesboom offers support for rapid configuration of the system, integrating existing systems and processes as needed. With Salesboom CRM software you acquire the capacity to provide the following supports with a continuous improvement model or you can implement them on roll-out. Salesboom CRM is as flexible as your organization needs to be.
Consider the opportunities for improvement in the following:
Capture how your customers define quality, and design corresponding service strategy
Managing and scheduling follow-up sales calls
Track customer contact in system so all sources and types of contact are included and viewable by system users
Online billing and pricing services
User-friendly mechanisms to register customer complaints
Self service tools
Product use/information/technical assistance 24/7
Recognize and address potential problems quickly
Identify and addressing service deficiencies
Track customer interests and personalize product offerings
Collaborative customization or real-time customization
Managing and scheduling maintenance, repair, and on-going support
Integrate cross-functional systems
ROI
Salesboom CRM implementation guarantees cost containment through streamline production and distribution operations using front and back end tools as part of standard software offerings. Guaranteed visibility across operations. from finance to billing, to supply chain management, for sound decision making.
Professional Services - CRM Custom Solutions
Salesboom CRM software and Professional Services address specific requirements for the clinical research organizations and delivers on demand solutions that automate processes on time and within budget.
Salesboom has evolved solid solutions based on dialog and responsiveness to customer needs. Salesboom offers a stable, scalable software solution with a successful deployment based on support and flexibility of our stand-alone and custom integrated CRM Solutions for Enterprise Resource Planning (ERP) and support and training services offered as part of our implementation.
Salesboom CRM will deploy a solution that enhances services and processes so you can achieve positive ROI in as short a time as possible:
Software Solution – our team will help develop CRM plan, strategic placement and requirements development
Identify and automate business processes
Software and/or process customization
Integration of CRM Software (with existing software)
Cleanse/Import Data
Reporting on implementation/deployment
Professional Training Services and Support Services
Value Added
The automotive market is indeed a vertical market, meaning manufacturers sell to dealers, then dealers sell to drivers. Automotive Cloud CRM Software Tools system is not just critical for managing each automotive purchase at the consumer level, but each transaction within these tiered relationships, from manufacturer to dealer to consumer. Automotive dealers cloud CRM tools provide accurate statistics for all movement for every product line, across the industry, but most importantly supply and demand, market share, all production and operation costs, andprofit or loss in updated and accurate numbers.
Features
Automotive cloud CRM software tools include existing customer and prospect data tracking, including contact name, address, phone and e-mail, last date of contact and details on all previous purchases.
Customer contact information provides actual buying trends for new and used vehicles, enabling suppliers to focus on building existing customer loyalty with trade-in specials, when new car sales are low. It also tracks the age, sex, race, geography, marriage and parental status of all drivers, so they understand how to better meet their customer needs.
In addition, this standard feature of all Automotive CRM Tools provides suppliers and dealers with the buying and selling trends within the entire industry for all types of automobile sales, not just their lines. This gives them an accurate number for their market share, compared to all other brands. By understanding which vehicles appeal to which drivers, they can effectively tailor their advertising for existing brands and for future development for a wider appeal.
Salesboom.com Automotive dealer Cloud CRM tools also reveals the profitability of each vehicle. Standard CRM software provides early identification for high operational costs, or low sales, for better real-time business management practices.
Standard Automotive CRM Tools also shares information between suppliers and sellers on specific plant or dealer productivity and profitability, governance and compliance regulations and incentives, and even their employees and their performance in winning new customers and retaining customers.
Enabling Collaborative, Customer-Centric Business
Salesboom.com Automotive Cloud CRM software is an industry-specific set of solutions that enables you to deliver customer value, enhance capabilities across the sales and service value chain, and achieve profitable growth. With Salesboom.com Cloud CRM, you can connect all resources – from suppliers to OEMs (Original Equipment Manufacturer) to dealers to sales offices – in a closed-loop customer and vehicle interaction cycle.
Salesboom.com Automotive CRM software allows you to get real-time insights and reports for your business and deals from anywhere, any time. Real-time business insight helps you make quick, informed decisions while giving the capabilities for capturing and mining relevant data enable you to measure, predict, plan, and optimize customer relationships with greater effectiveness than ever before.
Salesboom.com Cloud CRM provides excellent functionality throughout the customer engagement and vehicle life cycle, enabling the full range of Cloud CRM processes and providing all the capabilities you need particularly in the crucial areas of channel management, brand and customer management, customer interaction center, and roadside assistance.
Better Communication across All Channels
Lack of communication between OEMs and their end customers is a pervasive problem. Contact between OEMs and customers is limited and often involves a customer-initiated problem or complaint. Furthermore, customers may hear only indirectly from the OEM in the form of marketing campaigns. So a key IT process requirement in the automotive industry is to facilitate effective communications between OEMs and their dealers and – through the dealers – with the customers who buy the vehicles.
The Salesboom Platform:
Web Services with Service Oriented Architecture (SOA)
Optional Customization - Capacity for user or professional customization and is fully extensible
Development and Integration - Web Services API and AJAX / COMET controls are system standards.
Cost control - costs are contained because the platform is proven both flexible and stable
Partner Networks - An extensive partner network of over 125 different solutions providers
Legacy - Salesboom has an API that facilitates integration for web based CRM/ERP solutions with existing front and back office systems.
Professional Services
Salesboom offers professional services in support of the CRM implementation life-cycle and beyond. You might consider:
Business Modeling Services
Project Management (PM) Services
Professional Data and System Analysis
Custom Integration Services
Support and Training Services
Once you truly gain full visibility into your company's business processes, you'll never want to go back to the dark again. We guarantee it. Take a Free CRM Software 30-day Trial today, or contact us directly for more information: 1.855.229.2043 (1.855.229.2043) or via e-mail at sales@salesboom.com.
| | |
| --- | --- |
| | Signup for The Salesboom CRM Newsletter: |
| | |
Cloud Sales Software Products