CRM & ERP For Energy Companies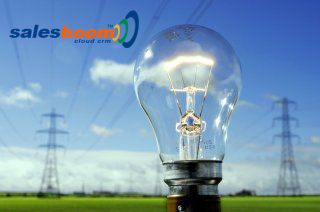 CRM & Sales Force Automation For Energy Companies means we bring you the most innovative and cutting-edge tools to your business and brand. Integrations with G Suite and Quickbooks means all your Google products and tools like Quote to Cash are immediately available for your business. Whether you are a Renewable or Green Energy business, we power systems that will bring innovation and organization to your business. Quote to Cash, Workflow Automation, and Drip-Marketing are just some of the ways that we enhance your brand and business.
Cloud CRM system software for the Energy Sector refers to industries involved in the production, management and sale of energy and includes water distribution/management. Included in this sector is the active and growing Renewable (or Green) Energy Sector. All members of this diverse group tend to prioritize asset management, regular resourcing confirmation, attention to regulatory and voluntary requirements while striving to maintain investor confidence.

Salesboom Cloud CRM System software delivers integrated and synchronized performance across all channels with implementation of the Enterprise Edition software . Because of its innate scalability, Salesboom Cloud CRM can integrate functions such as call center, administration, sales/marketing, distribution, contract/price management, financial administration and inventory control as needed to support operational processes and partnering activities in support of domestic and international energy sector activities.
Some of the features of Cloud CRM Energy Software implementation are:
Satisfying customer needs and demands with consolidated customer profiles
Enhance risk management activities
Track and protect Formulation and process control
Support and enhance Quality Management practices
Strengthen contracting and agreement protocols
Track and manage distribution schedules and management
Mitigate Increased costs and reduced margins
Pursue global and local opportunities efficiently
Ensure Regulatory compliance
Salesboom Cloud CRM software system addresses and integrates enterprise requirements from three key areas. Operational, Analytical, and Collaborative. The degree of detail and integration is scalable, and can be modified by users as needed. Salesboom offers solid customer support, training and professional services as needed.
Salesboom Cloud CRM & ERP Solutions offers customers in the Energy Sector an opportunity to assess, streamline and improve:
Operational activities with the automation of basic business processes (marketing, sales service)
Methods of analyzing customer behaviour and incorporating business intelligence strategies
Collaboration with customers on multiple communications channels
Collaboration between organizational team members to ensure a quality customer service experience and follow up
Front and back end integration (supply chain)
Workflow and assignment processes for administrative, operational, financial and service processes, particularly when partnering for field services
Secure Cloud CRM Information Exchanges
Information within the system is secure and accessible based on a highly scalable permissions tree. In scaling the access to information on the site, you are able to protect resources appropriately and open up information repositories for sharing based on business need. Furthermore, there is Audit Trail functionality built into every item into the system. This assures system services that can identify any information changes, access and sharing activities (and the owners) on the system. You can access Audit information at any time for review and reporting purposes and to demonstrate due diligence in adherence to legal, regulatory, financial and commercial security duties commonly found in the energy sector.
Quality Management
Salesboom Cloud CRM system solutions integrate identified business processes and quality standards among other manufacturing practices for the energy sector. Salesboom Cloud CRM software solution aids in enforcing enterprise or regulatory guidelines and can identify achievements and problems in process or performance for correction. Salesboom introduces integration functionality for management, capture and tracking of quality information across all functions, including production and supply chain management.
At the same time, Cloud CRM solutions elevate pricing protections and risk management in energy sector activities as part of a quality management approach by offering comprehensive informations of the manufacturing/pricing environment on an on-demand basis.
Continuous Improvement
Salesboom Cloud CRM Software solution is scalable, and therefore can harmonize system and business process activities as improvements are identified and changes implemented. In acquiring flexible Cloud CRM system solutions, it is possible to pursue a policy of continuous improvement without an application constraint. Salesboom Cloud CRM software offers rapid configuration, to support existing and efficient sales processes and ability to meet the demands of a highly mobile workforce which is recently more common in the energy sector.
Regulatory Compliance
Salesboom Cloud CRM system software facilitates Energy Sector Organizations to meet fluctuating pricing and transport protocols from a variety of sources to enhance tracking activities within the Energy Sector. These include but are not limited to Environmental and Occupational Safety and Health Administration (OSHA) at both domestic and international levels in order to avoid costly errors in processing or delivery.
ROI
Salesboom Cloud CRM software implementation guarantees cost containment through streamline production and distribution operations using front and back end tools as part of standard software offerings. Guaranteed visibility across all areas from finance to manufacturing and across the supply chain are possible within exceedingly generous timeframes.
Professional Services - Cloud CRM Custom Solutions
Salesboom offers software and Professional Services that address specific requirements for the Energy Sector and delivers on demand solutions that automate processes on time and within budget while factoring in regulatory constraints.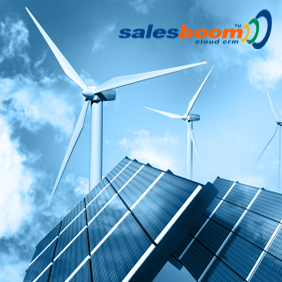 Salesboom has evolved solid solutions based on dialog and responsiveness to customer needs. Salesboom offers a stable, scalable software solution with a successful deployment based on support and flexibility of our stand-alone and custom integrated Cloud CRM Solutions for Enterprise Resource Planning (ERP) and support and training services offered as part of our implementation.
Salesboom Cloud CRM will deploy a solution that enhances services and processes so you can achieve positive ROI in as short a time as possible:
Software Solution – our team will help develop Cloud CRM plan, strategic placement and requirements development
Identify and automate business processes
Software and/or process customization
Integration of Cloud CRM Software (with existing software)
Cleanse/Import Data
Reporting on implementation/deployment
Professional Training Services and Support Services
The Salesboom Platform:
Web Services with Service Oriented Architecture (SOA)
Optional Customization - Capacity for user or professional customization and is fully extensible
Development and Integration - Web Services API and AJAX / COMET controls are system standards.
Cost control - costs are contained because the platform is proven both flexible and stable
Partner Networks - An extensive partner network of over 125 different solutions providers
Legacy - Salesboom has an API that facilitates integration for web based CRM/ERP solutions with existing front and back office systems.
Professional Services
Salesboom offers professional services in support of the Cloud CRM software implementation life-cycle and beyond. You might consider:
Business Modeling Services
Project Management (PM) Services
Professional Data and System Analysis
Custom Integration Services
Support and Training Services
Once you truly gain full visibility into your company's business processes, you'll never want to go back to the dark again. We guarantee it. Take a Free Cloud CRM Software 30-day Trial today, or contact us directly for more information: 1.855.229.2043 (1.855.229.2043) or via e-mail at sales@salesboom.com.
| | |
| --- | --- |
| | Signup for The Salesboom CRM Newsletter: |
| | |
Cloud Sales Software Products