CRM Solutions for Aerospace and Defense Industry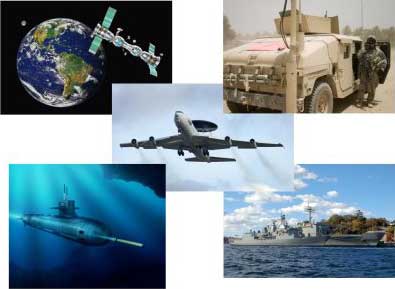 All government departments are expected to refine contracting processes while integrating accountability and security procedures, seamlessly and expertly, at appropriate points enhancing all aspects of daily business activities at administrative and operational levels. Salesboom Customer Relationship Management (CRM) System has integrated functionality providing end to end solutions to manage contracting activities within the Aerospace & Defense Industry (A&D).

The Aerospace & Defense Industry has exceedingly stringent procedures for managing large contracts of varying requirements and wide ranging scope. A Cloud CRM systerm solution in this environment must address the need for management of information security with exchanges as a priority from both operational and administrative perspectives in the Aerospace & Defense Sector, while at the same time, addressing the need for routine exchange as obvious. Accountability requirements are more exacting, and both public and governmental scrutiny has exacted short turnaround time to produce accurate accounting of activities within, the department, the contract itself, contractors and sub-contractor activities, financial reporting, and changes in 'the field'. Salesboom Cloud CRM software system solutions has integrated tools that can confidently address these requirements at any time in support of security and process confirmation and improvements for Aerospace and Defense companies.
Salesboom is an integrated and scalable Cloud CRM system software solution that can travel, is secure, is flexible and can support and enhance adherence to rule based business processes. Depending on supply and/or operation need, Salesboom can integrate with current systems; operate independent of current systems or both.
Salesboom Cloud Based CRM Software vendor understands that as an Aerospace and Defense manufacturer, you must determine, consider, and respond to a new set of fluctuations each day to overcome your local and global competitors. Fluctuation in the aerospace and defense industries is a given, managing the fluctuation with tools, new technological solutions and services to distinguish your business from the competition is fundamental.
Salesboom on-demand Hosted CRM Aerospace and Defense software package designed for manufacturing organizations who supply products and services to the aerospace and defense industry. The solution goes beyond traditional Customer relationship management (CRM) in order to provide project management, Employee management, product management, and more, backed by comprehensive financial management solutions.
Our CRM Solution for Aerospace and Defense industry is visionary mix of graceful technology and global functionality to connect and inspire growth and opportunities in your business. The result is an inspired solution that changes your relationship by optimizing your most important resources to drive expansion and profitability throughout your aerospace and defense business.
Plan and execute all aspects of complex CRM solutions in Aerospace & Defense industry from capturing new leads, manufacturing, and after sale support. Use the latest technology to ameliorate performance, and deliver products & Services on time.
Salesboom CRM Aerospace & Defense is a set of scalable, business-specific capabilities personalized especially for A&D organizations to ensure that their IT infrastructures align with their business strategies. With Salesboom Cloud based CRM Aerospace & Defense, you can respond more quickly to clients' demand and market fluctuations, drive efficiency and profitability, and hone your competitive edge. You'll be ready to achieve your business goals faster-even while confronting escalating costs and market intricacy.
Cloud CRM Information Security
Security requirements are explicit and inflexible in the A&D industry, but access restrictions can be based on varying factors. Salesboom Cloud CRM software solutions can incorporate the security rules and scale access to information to a fine granular level as exacting as required in any situation.
Reusing Information in Cloud CRM: Lessons Learned
Most contracting is traditionally let and maintained in isolation within Aerospace and Defense divisional departments. There are good reasons for this, however, it frustrates both the attempt to recall information appropriately and the desire to incorporate lessons learned into future business activities. An appropriate Cloud CRM system solution will respect the need for stand alone information holdings, while providing access to integrated information systems based on identified need.
With the end to end capacity of Salesboom Cloud CRM software solutions to capture and extract precise information, it is possible to enhance contracting activities with better savings by identifying and excising incompetent processes and reusing successful ones. You can identify appropriate resources, suppliers, products and pricing that reflects and rewards successful business activities from within the Salesboom Cloud CRM system solution.
Cloud CRM Integrated Information Overview
It is crucial to observe and manage the Aerospace and Defense supplier networks in the contracting environments. The environment in A&D tends to be complex and highly sculpted and engineered to instruct for scope and deliverables. Salesboom Cloud CRM software system provides end to end functionality that can exact micro and macro reporting among various contracts as instructed to identify relationships and dependencies within and between contracts.
The Cloud CRM system solution allows for strategic planning and timetable scheduling to reduce negative impact and/or orchestrate appropriate work-around plans within project schedules for resourcing and supporting content delivery.
Long term asset management using Cloud CRM Solutions
Salesboom Cloud CRM software solution can integrate and provide management support and tracking for the maintenance and warranty and service level agreements for contracts once they are in place. For the Aerospace and Defense industry, this capability provides guidance over time working with the support services in a timely fashion without delay and added cost to the department. It can help differentiate between routine maintenance requirements that are supported in the contract or to identify anomalies in servicing that might require alternate solutions, whether it is inventory supply or service related business.
End to End & Retirement - Aerospace and Defense Contracting
Salesboom Cloud CRM software solutions for Aerospace and Defense solutions can track all contracting activities 'end to end'. It enables you to document project development from requirements to delivery as well as invoice and inventory management, documentation and rules for contracting, billing, payment, sub contracting and supplier product and service standards in one place.
Use of Salesboom Cloud CRM system software in this way allows for review and information optimization to plan inventory updates/orders, secure timely resources, manage planning and logistical activities in realistic time frames as well as order and invoice automation according to contract requirements.
Salesboom Cloud CRM system software provides administrative and operational information to support decisions at all points in the life cycle of your project(s) from concept to retirement.
Cloud CRM Professional Services - Custom Solutions
Salesboom Cloud CRM Professional Services can address the specific requirements for the Aerospace and Defense industry and deliver on demand custom Cloud CRM system solutions that allow for departmental business automation keeping within time and budget constraints.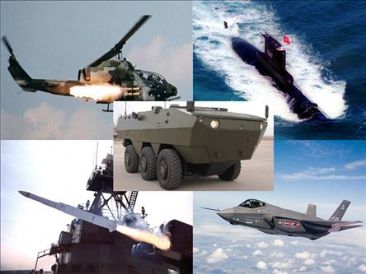 Salesboom Cloud CRM System Solutions has evolved solid custom software based on dialog and responsiveness to our customers' needs. While the Cloud CRM solution we offer is solid.
Salesboom Cloud CRM system software will deploy a solution that enhances services and processes so you can achieve positive ROI in as short a time as possible:
Cloud CRM Solution - plan, strategic placement and requirements development
Business process automation
Cloud CRM Software and/or process customization
Cloud CRM Software integration (with existing software)
Data Import
Audit data and reporting on deployment
Professional Training Services
Professional Support/Services
Salesboom Cloud CRM on-demand Platform provides:
Web Services Service Oriented Architecture (SOA)
Capacity for user or professional customization and is fully extensible
Web Services API and AJAX / COMET controls are system standards.
Contained customization costs because the platform is proven both flexible and stable
An extensive partner network of over 125 different solutions providers offering Salesboom Cloud CRM & ERP products and services.
An API that facilitates integration for web based Cloud CRM and ERP solutions with existing front and back office systems
We offer professional services to support Cloud CRM software implementation in Aerospace and Defense contracting and we encourage open dialog between our team and all stakeholders in support of:
Process Analysis for Planning and Engineering
Business Modeling
Project Management Services
Data and System Analysis
Integration and Customization Services
Training and deployment support and service
Once you truly gain full visibility into your company's business processes, you'll never want to go back to the dark again. We guarantee it. Take a Free Cloud CRM Software 30-day Trial today, or contact us directly for more information: 1.855.229.2043 (1.855.229.2043) or via e-mail at sales@salesboom.com.
| | |
| --- | --- |
| | Signup for The Salesboom CRM Newsletter: |
| | |
Cloud Sales Software Products