Legal CRM Software: CRM for Lawyers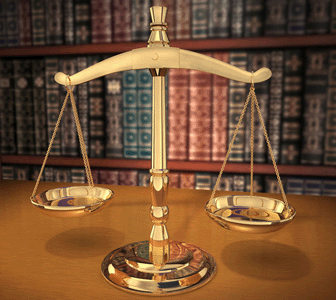 Legal CRM Software by Salesboom is aimed at one goal, making your hectic day easier to manage, so you can focus on the tasks ahead. Within a single platform lawyers, attorneys and all other staff of law firms or other legal practices can easily and effectively manage every aspect of their day within our web based CRM for Lawyers.

Many law firms CRM solutions are outdated and they can benefit greatly from a Cloud Client Relationship Management (CRM) system. It helps attorneys to grow revenues through providing better Marketing and Business Development, by sharing information and tasks in real time so assistants can assist in a wider variety of business processes. Salesboom Legal CRM for Lawyers can help your firm to become more efficient, reduce time spent on compliance and reducing overall risk by making tasks and processes  more automated and easy to use for employees, leaving less room for error.
Many Legal professionals have invested in Case Management systems that track the time spent on customers for billing, etc, but few have taken full advantage of the wealth of opportunity that exists at the front end of the business in a professional Law Firm CRM system like Salesboom, that is the processes and technology behind how to get more and better clients, retain and grow existing customers, grow referrals and keep more customers raving about your legal service. A Law practice management software system should be and End to End solution.
Unlike Salesforce.com, Netsuite, Zoho and Dynamics CRM law firms using Salesboom.com enjoy better features designed for lawyers and law companies.
Some of the features and Benefits of Salesboom.com Cloud Legal CRM:
Better Organize the Organization with Our Legal CRM software for law offices:
- Tasks and processes are more self-service and automated, which allows clients to interact with the firm on their schedule and saves time and energy, reduces frustration for both employees and clients.
- Reduce inefficiency and inaccuracy in client data, employee data, supplier and partner data
- Reduce training time by building in your business rules right into the CRM, have the CRM alert you when to do what, and track everything that has been done, both on an employee level, but also as a management level.
- Reduce new employee on-boarding and training time by having a system for them to train on out of the gate.
-Point-and-click workflow rules for competitive differentiation of your firm from your competitors.
- Streamline marketing, client on-boarding, billing, client care and management so they all see what they need to in the CRM but are not able to see or do what they aren't permitted to, based on user profiles. One shared customer database, available anywhere, anytime, securely.
- Employees spend more time on billable hours and less on overhead.
- Increase and strengthen communication both internally with employees but also and with Clients & Partners, etc.
CRM for Legal manages your client's cases, forms, documents, appointments, accounting, events and billing & invoicing with a state-of-the-art on-demand legal CRM software solution tailored for the legal industry.
| | |
| --- | --- |
| | With Salesboom's Law Practice Management CRM Software: |
| | Legal Marketing Automation |
| | Legal Document Management |
| | Communication & Legal Consulting Software |
| | Back Office; Law Firm CRM, Billing, Invoicing, Accounting & Billable Time Log |
Build Trust in your Clients:
- Brings your firm into the 21st century with tools already adopted by the mainstream client and they are wanting to use
- Build a stronger brand by showing clients you are keeping up with innovation and bringing them the most efficient and trusted services that make it easier to expedite their business and have better accountability built in.
- Web forms integrated with your website, allowing customers to self-serve request information or sign up for more information, request a call back, request a quote, submit a complaint,etc.
- CRM routes customer automatically to the correct person or team for followup, base on any routing criteria such as territories, licensing, experience, availability, etc.
- Customer gets dropped into a drip marketing campaign that sends emails on a timed schedule, merges in the correct information from the CRM and send a tailored email to the right people and with the right message.
- As new Clients are brought on, workflow rules alert the lawyer automatically so assignement to a case can happen in real time, the lawyer can review Today's cases and stay on top of their schedule.
- Followup meetings and calls, notes, tasks are synchronized with Outlook so employees can stay within their normal user interface – Microsoft Outlook, and still have their information synced up with the CRM for use by the rest of the organization.
- Automated Document workflow triggers whenever defined by the user and creates documents that are attached to the client, ready to print and mail, and emailed out as well, automating the mail merge process.
- Forecast your business and see cases by quarter, cases closing this month, next month, etc.
- Projects, Tasks Time Sheets and Billing keeps everything flowing in real time and reduces sticking points that slow a business down.
- Build online forms to track complaints
- get ahead of PR issues
- Be ahead of trends and breaking issues on News & Social Media
Customer Retention & Better Client Service:
- Account Management and Opportunity Management for the attorneys to grow their business and trust with the customer
- Opportunity Management keeps everything on track, and stops opportunities from slipping through the cracks.
- Never let any opportunity slip through the crack
- Reduce risk and wasted time by only dealing with the right type of customers
- Define your top 100 customer list (or top 1000m etc!) and give them special, personalized treatment
- Track referrals and repeat business
- kiler reports, charts and KPIs to keep attorneys focused on the right tasks
- Build the trust with your customers by knowing more about them and what life events are important to them and deliving personalized service
- Built in task management, calendar sharing, call logging reduces time spent
- Integration with Document signing vendors such as DocuSign, Echosign, Citrix among others.
- Integration with back end Accounting systems, including Quickbooks, Microsoft Dynamics/Great Plains, SAP, Oracle, Sage, among others.
- Integrated Click to Dial and inbound Screen pop features, through partnerships with various Telephony systems.
- Document storage and linked to client for one-click access to client files
- Unerstand who is saying what about your brand and take quick but educated action to mitigate any risk
Built-in Compliance Management & Reducing Risk:
- Secure Instant Messenger tracks key conversations attached to the customer
- Sent and received Emails attached to your Contacts
- Salesboom.com was the first Cloud CRM to offer a Service Level Agreement, protecting customer privacy and security, with uptime guarantee
- Bank Level Security and Encryption
- Automated Data backups
- you can export your data to excel from any report
- Automated data delivery service so your data is sent to you on your schedule
- Audit trail feature tracks what user changed which fields on what database records, the field values before and after updating, all timestamped so you know who did what and when
- Lock down access to data so employees can't export or delete, etc.
- All actions in the CRM are timestamped and shows what user performed the action
Closed-Loop Marketing to get better Clients:
- delivering the right customers at the right time, assigned to the right attorneys as quickly as possible
- segmenting the leads database from the contacts database
- automated lead nurturing rules segment the hot leads from the warm and the cold to prioritize your time
- Send targeted email campaigns, with great content and sign up form
- Track the inforamation you need with point-and-click adding of data fields, and customer segmenting
- Import clients from spreadsheet or scan cards from a trade show and import directly into the CRM
- kiler reports, charts and KPIs to track Campaign ROI
- Social CRM on Twitter, FaceBook and LinkedIn
- Make you a more nimble marketing organization that can adapt to change

Legal CRM Marketing Automation:
With stiff competition it is important to properly market your Law Firm, Salesboom's Legal Marketing Automation tool that is an integrated part of the CRM for Law Firms allows you to create and track leads, move leads through the pipe line as they advance, maximize the effectiveness of your campaigns, use custom lead segmentation to deliver specialized messages, group leads and contacts into specific lists, quickly arrange E-mail marketing campaigns and clearly review reports for analysis.
Legal Document Management:
CRM for Legal document management solutions within Salesboom's CRM for Lawyers package save you time and money providing you with full access to your firms database in real-time from any location. No longer must you drag countless documents home, from your home PC or laptop computer simply log in and view all your documents on a single platform.
| | |
| --- | --- |
| | Document Management Includes: |
| | Legal Case Management |
| | Manage Legal Documents online |
| | Share and control documents company wide |
| | Create customized legal document templates |
| | Track all firms cases from within one location in real time |
| | Integrates with existing software |
With an Award-wining, easy to use Legal CRM Software: manage your legal cases and your entire firm's cases all within one location with our Legal Case Management. This feature allows you to track the progress of cases as they advance through their lifecycle. With you defining customized lifecycle stages automated alerts will inform you of actions and tasks and specific documents needed at the time ensuring best business practices.
With on demand CRM for Law Firms you can manage all your legal documents online with company wide access and custom employee security settings. Quickly view any document with a simple search and link particular information to specific cases, clients and leads.
With CRM for Legal streamline your workflow processes with customized legal document templates so you never have to write the same documents numerous times. Speeding your workflow, legal document templates allow you to simply enter new information into provided or custom made document templates, information can even be automatically entered from custom data pull down fields.
Communication & Legal Consulting Software:
No longer must you manage multiple programs to keep up with your daily communications, Salesboom's CRM for Lawyers solution allows contact management, e-mails, phone calls and meetings to be maintained within a single platform.
| | |
| --- | --- |
| | Included features: |
| | Manage all communications within one platform |
| | Access all contacts information |
| | Integrates with Microsoft Outlook and Office |
| | Automated alerts for follow ups, calls, meetings, etc. |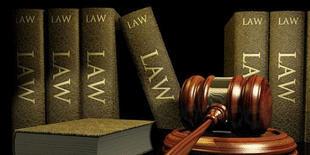 Legal CRM Contact Management is a breeze with Salesboom's CRM for Legal, quickly view the entire history of any contact while linking them to documents, cases and marketing campaigns with a time based drill down of every interaction. Never again will you forgot to place a call or send that e-mail, use automated alerts individual as your cases, to remind you of follow up calls and upcoming meetings. Legal CRM Demo
Back Office; Law Firm CRM, Billing, Invoicing, Accounting & Billable Time Log:
With Salesboom's Law Practice Management Software it doesn't stop at managing clients and cases, with the same Legal CRM Software you can manage your entire Back Office including billing, invoicing and billable time.
| | |
| --- | --- |
| | Features Include: |
| | Legal Forms, Billing and Invoicing |
| | Billable Time log |
| | Control all Back Office functions within the same platform |
Unlike other Legal CRM software for Law Firms vendros, we don't require you to purchase additional "ad- ons" or work with other vendors platforms to manage your entire legal firm. Legal billing & accounting software is fully integrated with your front office solutions so tracking billable time and creating your invoice can be completed with a few clicks of a button. After you have made your invoice it can be e-mailed in a secure read-only file or faxed directly form the same platform saving you time and money.
Salesboom Cloud based CRM software designed for law firms and legal departments gives you the capability to easily create and maintain a clear view of clients from first contact to clients' case is closed. With tools to improve your firms' marketing pipeline, and client care processes along with Microsoft Office package integration. More than ever, legal corporations are expected to engage in the business of law and the efforts that help them win and retain clients, not only in the practice of law.
Salesboom CRM for Law Firms is a legal software system designed to provide your lawyers with the marketing, and client care tools necessary to grow your business and drive profits, while improving client satisfaction.
Salesboom Legal CRM system for Lawyers provides all of the tools and capabilities needed to create and easily maintain a clear picture of customer relationships from first contact to long-term relationship-building efforts. Our CRM for Lawyers delivers fast, affordable software that drives measurable improvements in every business process. It allows closer relationships with clients and helps your firm achieve new levels of success and profitability.
CLIENT DATA MANAGEMENT SYSTEM:

- Capture client data
- Edit client data
- Capture client Data/New policies
- Edit client Data/New policies
- Capture case information
- Edit case information
- Capture Court data
- Edit Court data
- Capture Lawyer Details
- Edit Lawyer Details
- Capture Dependents Details
- Edit Dependents Details
- Capture relevant legal Details
- Edit relevant legal Details
- Create/View/Export/Print Custom Reports
- View Realtime Business intelligence Dashboards
- Access System Data through SMS
Key Benefits
Legal Records Management
-Increased Accuracy - Lets you create, query, and manage legal records data with one-time entry and validation rules that assure accurate information
-Statutory Compliance - Generates timely and accurate statutory reports consistent with stated requirements
-Easy Viewing Access and Advanced Search - Gives you easy viewing access and advanced search capabilities, so you can quickly locate the information you need
-Interoperability Among Police Divisions - Uses a standard information interchange framework that supports interoperability and a common operating picture among legal firm entities, and eliminates data duplication
-Intuitive User Interface - Provides a familiar and intuitive work environment that requires less training, resulting in an easy-to use-solution
Lawyer Data Management
-Automated Lawyer Data Management - Automates Lawyer Data management functions to ensure due process, and provides necessary documentation of all lawyers activities, including information needed for reporting
-Easier Licensed Driver Dispute Resolution - Allows management to keep accurate records in the event of Licensed Driver-related disputes
-Enhanced Lawyer Identification - Associates Lawyer data with case records for rapid identification and correlation
-Common Database for Records Management and Lawyer Data Management - Offers a shared database for records management and Licensed Lawyer Data management, resulting in a consistent picture of lawyers' activities and complete documentation of case history
-Information Availability - Makes integrated law enforcement records and Licensed Driver Data management records available to users of both systems, which helps with searches such as checking RMS data for overdue traffic fines, traffic violations and outstanding warrants against drivers
-Quickly and easily access the massive amounts of data from your computer-aided dispatch and records management systems
-Monitor performance with real-time dashboards
-Access reports from a secure self-service Web portal
-Interactively explore data to discover trends and important relationships using world-class reporting and analysis tools
-Unlock hard-to-find information and present it to decision makers in easy-to-understand visual representations tailored for legal agencies.

-Personnel can access live data on Tablets, Internet and even via SMS. Even while on the field, they can store real-time data, the stored information is submitted online to a central monitoring system for the lawfirm to take appropriate action. Any further instructions can be communicated via SMS, e-mail or GPRS.
Try our Legal Practice Management CRM Software with our Free 30 Evaluation of our Legal CRM solutions including: Legal Case Management, Legal Document Management, and Legal practice marketing and sales force automation.
Salesboom.com's Legal CRM solutions are completely on demand. A free 30-day trial is available with no software to download and no strings attached. Salesboom CRM upgrades are included and are delivered transparently to all users multiple times a year.
Once you truly gain full visibility into your company's business processes, you'll never want to go back to the dark again. We guarantee it. Take a
Free CRM Software 30-day Trial
today, or contact us directly for more information: 1.855.229.2043 (1.855.229.2043) or via e-mail at
sales@salesboom.com
.
| | |
| --- | --- |
| | Signup for The Salesboom CRM Newsletter: |
| | |
Cloud Sales Software Products