Integration Partner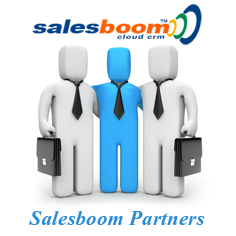 Have a piece of software or service that you think would make a welcome addition to salesboom.com, particularly in a specific industry vertical or geographic region? Let us know, and our dedicated design team can get to work on producing a version of salesboom.com completely integrated with your product or service. By integrating an On demand hosted CRM software / Web-based SFA Software solution to your current product offering, you can satisfy all your clients needs while earning extra revenue at the same time!



Contact info@salesboom.com or call 1.855.229.2043 (toll free in North America) today for more information.
Once you truly gain full visibility into your company's business processes, you'll never want to go back to the dark again. We guarantee it. Take a Free CRM Software 30-day Trial today, or contact us directly for more information: 1.855.229.2043 (1.855.229.2043) or via e-mail at sales@salesboom.com.
| | |
| --- | --- |
| | Signup for The Salesboom CRM Newsletter: |
| | |
Cloud Sales Software Products