Sales Opportunity Management Tool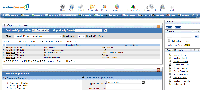 Salesboom's making waves in the Web based CRM Software industry again with its new enhanced web based integrated Sales Opportunity Management solutions. The CRM Opportunity Management piece, which helps small to medium sized businesses (SMBs) with Sales Pipeline Management, is fully integrated into the Salesboom.com On demand hosted CRM software / Web-based SFA Software application. Streamline your small business pipeline management processes today with Salesboom's integrated sales pipeline management solutions!
Streamline your business processes today with Salesboom's integrated sales pipeline management solution.

Having the right business tools is the way to success and a core part of your business process to win and close more deals faster than usual and grows your client's base. There are a lot of powerful benefits that comes from adopting a Sales opportunity management solution such as: better track and manage your entire sales pipeline. Also, it could help you segment your industry's market to target the right prospects and leads.
The CRM Sales Opportunity management software solution as an integral part of the Salesboom Cloud based CRM Software Package helps you better manages your entire sales pipeline and enhance your relationships with your customers.
Sales team always trying to maintain strong relationships with their clients, while they manage the sales pipeline. It could be so hard to streamline everything. A CRM Sales opportunity management solution can streamline this process for you, enabling you to close more deals faster than before and enhancing your ability to stay focused and more organized, regardless of how many things you have to do. An effective Web hosted CRM software tool will enable you to easily track, forecast and report on your whole sales process, with just a few clicks..
Enjoy the following benefits with Salesboom's Opportunity Management:
No More Questions; Only Answers - With Salesboom's Web-Based Opportunity Management software, you don't need to ask questions about your pipeline funnel management systems. Salesboom provides the clear answers you need, at the click of a button, always real time sales software and up to date.
NEW Full Product Management Integration - Salesboom's industry leading Web-Based Product Management software is now fully integrated into the Opportunity Management system. Get full visibility into which of your products are performing well, and which ones need a boost, all while making your revenue forecasts even more accurate. Salesboom web based Product Management Product Database software will help give you more insight into your Product Management systems.
Full Custom Reporting, Analytics and business Intelligence Integration - Salesboom's Sales Pipeline Management software is fully integrated into the Salesboom Custom Reporting system. That means you can pull any information about your sales pipeline funnel management that you need, whenever you need it, with no hassles. Use the pre-defined sales order management reports, or create your own in seconds.
Keep Your Sales Team Focused on Selling - Sales people should be selling, not struggling to understand Web based CRM and Opportunity Management software. We keep things simple, making data entry easy and hassle free. Let your Sales Representatives focus on what they do best - selling. We take care of the rest with our Web-Based Sales Pipeline Management software.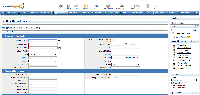 Remember, Sales Opportunity management is the process of identifying and analyzing clients needs of certain products or services. This contains tracking of the entire sales process for an opportunity from being a prospect to close won or close lost. Keep an eye on competitors might also be a part of the complementary processes, when there is a hard market for completion of a sale. This will help in making a powerful improvements for your sales process in the future.
Stop stumbling around in the dark when it comes to your business. Turn on the light with Salesboom's web based Sales Opportunity Management tool and Product Management software product database. Once you truly gain full visibility into your company's sales pipeline, you'll never want to go back to the dark again. We guarantee it. Take a Free Cloud CRM Software 30-day Trial today, or contact us directly for more information: 1.855.229.2043 (1.855.229.2043) or via e-mail at sales@salesboom.com.
| | |
| --- | --- |
| | Signup for The Salesboom CRM Newsletter: |
| | |
Cloud Sales Software Products