CRM Case Management Software & Knowledge Management Software
view Data Sheet

|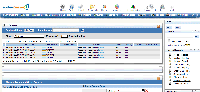 CRM Case Management Software & Knowledge Management Software give your service team the ability to record every transaction and action within a case or client. Our Online analytics provided will help you understand the weaknesses of your business or support, through recorded transactions, allowing you to be more agile in customer support. Quickly build an online-knowledge base, that can be accessed by anyone to ensure your employees are learning from mistakes made, and constantly are intuitive towards your clients.
Salesboom's Cloud Based CRM Case Management Software & Knowledge Management Software has undergone an overhaul to make it even more efficient for your business service and support teams. The new CRM case management software system, designed to help automate business customer service and support teams, includes industry leading unique features which will help you drive revenues by increasing customer satisfaction, and increasing productivity of your business Service & Support teams. Yet another great enhancement in the lineup of Salesboom's business Online CRM software automation tools.

Check out the great features below:
Web Capture Cases - Capture customer support inquiries directly from your website with Salesboom's Web Capture Tool, fully integrated into the web based CRM Case Management software system. A customer having difficulties with your product or a billing issue can navigate to your business website, fill in whatever fields you require them to, and a new case is automatically entered into the system, and automatically assigned to a user of your choice. With our knowledge and incident Software Online your business and customers will benefit from streamlined workflow processes and increased productivity.


Gaining business intelligence and insight will allow your business to identify and follow opportunities, and detect any business issue before it impacts their business. Firms can run real time sales software productivity reports, detect neglected leads, follow opportunities in the pipeline, and determine their best, biggest, smallest customer, etc.


NEW: email Alerts on New Case Creation - Automatic email alerts every time a new case is assigned to them will help your Service & Support teams stay on top of the queue. They no longer have to even be logged into Salesboom to find out if a support query has come in. As long as their email is nearby, they can stay productive and solve customer inquiries faster than you or your customers could have imagined!


NEW: email Alerts on New Solution Creation - Even better, as soon as a case is closed and a solution is posted in your Knowledge Management Software Application, an email notification is sent to the user who created the case, letting them know that they case has been closed and a solution has been created. What's more efficient than that? And your Small business Service & Support team didn't even have to lift a finger! Customer Service Automation from Salesboom will streamline your Small business Service & Support teams like you never thought possible!


Full Solution Knowledge Management Software- Create a knowledge management system database of solutions to your common Service & Support queries. Even the greenest Technical Support agent will seem like they've been in the small business for years with access to the Knowledge Management Application at their fingertips! A full repository of all Solutions created, easily searchable and fully archived means the longer you use Salesboom, the more efficient and knowledgeable your Service & Support teams will be!


NEW: Case User Groups - We know that your small business Service & Support teams can have varying amount of employees. From a single employee up to hundreds or even thousands, there needs to be a convenient way to share Case information between all of those agents. That's why we've implemented Case Groups, the first in a series of user group enhancements we have planned for Salesboom. Assign your cases to the entire team, and then have each agent log in and pick from the queue in the order they entered the system. Or, segment your small business Service & Support teams into even further categories based on specialization. The choice is yours, and Salesboom is here to accommodate it!


Case Escalation System - Easily escalate your business Service & Support cases through Salesboom.com's easy to understand online web based CRM Case Management software interface. When a Technical Support case enters the queue and it needs to be escalated to a second level, the agent can simply re-assign the case to the appropriate user or group of users. Now coupled with email Notification, the escalated case owner will have instant email notification, allowing for increased efficiency and no more wasted time!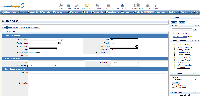 What is Knowledge Management Software?
Salesboom CRM Knowledge management software gather corporation data and organize it in a simple form to facilitate searching process, in order to enables finding answers to important questions by support team and clients easily and quickly.


Salesboom Online CRM provides you a powerful knowledge management software that makes your support team works efficiently and response to customers issues faster than before.
Salesboom CRM is a Hosted CRM cloud that also known as ( Saas) software as a service, its a powerful knowledge management software because its easy to access from anywhere and anytime.
Remember, Salesboom knowledge management enables you to share information all across your organization, enhance customer support, improving staff productivity and reduce time wasted searching for solutions to solve customers issues.
The CRM Case Management software makes it easy for your support team and customers to find answers to their issues instead of submitting complaint emails or calling your support people. Your knowledge management software could also be integrated into your support forms in order to provide answers to clients questions which will reduce your support people wasted effort.
With Us Share your company documents and information across your company. Whether your staff are in one location or in another country, CRM Knowledge Management system makes it easy for them to share, search and print organization documents and more. After adopting a CRM Case management software enables you to eliminate your employees training time. By providing new employees with a list of company policies, procedures and a guide to solve customer cases. You will eliminate team members training time and give new team members a "hands on" approach to learning. Test drive our CRM Case Management software for Free.

Experience the power of Salesboom with a Free Web Software Knowledge Management Evaluation.
Learn more about Management Contact Business Software
Once you truly gain full visibility into your company's business processes, you'll never want to go back to the dark again. We guarantee it. Take a Free CRM Software 30-day Trial today, or contact us directly for more information: 1.855.229.2043 (1.855.229.2043) or via e-mail at sales@salesboom.com.
| | |
| --- | --- |
| | Signup for The Salesboom CRM Newsletter: |
| | |
Cloud Sales Software Products