CRM QuickBooks Integration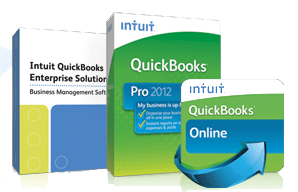 CRM QuickBooks Integration brings you all the accounting tools and expertise of QuickBooks right into your Salesboom Web-Based CRM. Seamless integration means your accounting team never misses a step, while adding all the benefits of our award-winning CRM platform to your business. You get the accounting power of Quickbooks, married with the power of our 15 years of CRM. This gives your sales team the power of Quote to Cash, and all departments from marketing and accounting synced in one spot. Experience the leader of All-In-One CRM.
Accounting programs are great for tracking Sales after they happen, but sharing data is not an easy process with these programs and give no insight into the Sales pipeline.
The QuickBooks Software is a set of accounting programs, developed by Intuit Inc. in order to help small and mid-size enterprise manage financial transactions, including Payrolls system, vouchers, tax accounting and billing system.

Salesboom.com as a leading company in the development of Online CRM Software has constantly caters customers' needs and provides them the cutting-edge tools integrated with other helpful business tools such as: the QuickBooks Online software to assist them with their businesses. Salesboom web based CRM software proves its efficiency in combining the scattered data from all departments in your company and combining them in one repository.

With step-by-step instructions, you can run a onetime set up and synchronize data between your Salesboom CRM account and QuickBooks company account. Then, you only need to enter data in one place and it's updated in the other, saving you time, effort and trouble. Integrating QuickBooks software with CRM solution keeps key information synchronized between both of them. By connecting sales data with your accounting data, you will have clear business insights that enable you makes better business decisions, define sales patterns, know which products are getting the most service calls, and better forecast the product mix when making purchasing decisions.
Online QuickBooks CRM Integration
Salesboom Cloud Based CRM with QuickBooks online enables all QuickBooks users to have a unique experience of molding great Online CRM features with QuickBooks world class accounting software.
Having the best of both worlds is now possible thanks to our dedicated development team that worked exclusively on implementing new technologies on Salesboom platform to manifest ease of use, 100% accuracy in data transactions and allowed unlimited customizations suiting every and each customer and QuickBooks user. With Salesboom Online CRM for QuickBooks Software, you will enjoy the following features and more:

CRM For Quickbooks Online Features:
Seamless data transfer (contacts, accounts, products, inventory sales/purchase orders, quotes, invoices, etc.) between QuickBooks and Salesboom Cloud CRM.


Manual and automated data import and export from QuickBooks to Salesboom CRM and vice -a- versa.


Manual and automated sync between CRM contact and account details and QuickBooks.


Manual and automated sync between Salesboom custom and standard fields and QuickBooks.


The ability to overwrite data and manually select fields while synchronizing.


Salesboom Online CRM Software will keep all data transfer history/records and save it for you to come back to anytime.
Salesboom CRM for QuickBooks brings all your data together so you can get deeper business insights and focus on what matters most which is getting more business. Our CRM for QuickBooks will track your daily sales activities. Integrates data between the two programs, can significantly minimize your workload because you can track your sales activities and then transfer the resulting data directly into QuickBooks. Data is synced bi-directionally and in real time between Our CRM and QuickBooks software, with real time alerts and customizable workflow to keep things running smoothly. Data sharing is also customizable with Roles and Profiles that only shares the right data with the right people. There's no need to enter data twice.
You don't have to integrate the two programs immediately.However, if you already have a QuickBooks financial file with existing customers, vendors, and inventory, you can save a massive amount of time by integrating from the start and importing those records into Salesboom Online CRM Software.
By transferring data, you can maintain up-to-date and complete client information in your enterprise. Additionally, it will help you eliminate the duplicate data entry and maintain consistency. Salesboom Online CRM QuickBooks integration is dedicated to ensuring a quality solution at reasonable cost while maintaining a high-level of customer satisfaction.
The QuickBooks is a great accounting tool, but it lacks a lot of features businesses need to keep track their inventory, Salesboom CRM Solution has all of these features, including much more.
Salesboom Cloud Based CRM Software is fully compatible with each new version of QuickBooks. You can bet that Salesboom will keep pace with the QuickBooks' commitment to excellence. It also allows you to control the sync process by choosing manually the data that you want to transfer and to postpone the synchronization of other data. Salesboom web based CRM with QuickBooks keeps a log for all data transfer's processes in order for you to always have a complete picture of all data synchronization history. Moreover, it allows you to automatically and manually control the synchronization of custom fields and tables between Salesboom CRM and QuickBooks Accounting software. The real-time Syncing tool is also configured with Salesboom CRM for QuickBooks Online to simultaneously share data between all Salesboom CRM users even if they are not on the same computer and web browsers. For instance, if a user of the Salesboom CRM for QuickBooks edits a commercial invoice on a computer in Canada, it will be transferred and shared concurrently with all users of your Salesboom CRM system everywhere. This feature will finish all your duplicated and non-updated data problems, as it permits all departments in your organization to work altogether, which allow you to save a lot of time and close more deals. Salesboom CRM for QuickBooks Online allows you to transfer all types of data such as contacts, opportunities, leads, contracts, employee information, vendors, sales processes, and purchase requests.
The integration between two great programs such as Salesboom CRM software and QuickBooks accounting software will promote any type of industry into a new level of professionalism by facilitating the exchange of information between employees and reducing the margin of errors due to the lack of communication between your workflow. With Salesboom CRM there is no need to monitor your QuickBooks emails, appointments, and dead end time, as it will automatically send real Time Alerts notifications about an important appointment or urgent purchase requests. You will not suffer from a shortage in your stock anymore, as Salesboom CRM will manage your entire inventory and send automated emails to alert you about an important purchase you must do before it runs out of your supplies. Salesboom.com Cloud CRM has always offered its customers the up to date and the friendly-user features that assist all industries. The reason behind the success of Salesboom.com as a CRM Solution provider is because of the fact that it has a distinguished and prominent software development team that collaborate with other different departments to cater the customers' needs and requirements and provide new features and customization options that correspond to the market's requirement.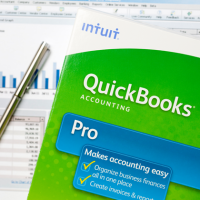 CRM integration with Accounting Software is what any company needs to excel and succeed. Our CRM for online QuickBooks Software gives you the ability to migrate data bi-directional between CRM and QuickBooks will raise the speed of workflow between different departments in the company and will guarantee accuracy in data transfer eliminating the risk of glitches in manual data entry such as duplications and synchronization. Salesboom's QuickBooks CRM solutions are not limited to standard integrations only. The customizations in the QuickBooks with CRM integration are unlimited and based on customer feature requests. A dedicated integration team of developers is always on the go for special features requests, customizations and modifications. Our CRM Cloud has no limits.
QuickBooks CRM Integration allows you to synchronize your clients and suppliers data between Salesboom CRM with QuickBooks software. Furthermore, you'll import or export the product, quotes, invoices and sales orders data from your CRM software system to QuickBooks and contrariwise. In addition, you'll track expenses, provide regular reports and gain business insights therefore you'll have higher sales forecast. Salesboom CRM for QuickBooks records sales at the press of a button. All this business financial details could be a breeze.
Also, Our CRM for QuickBooks records sales by matching up the correct products in QuickBooks online. It conjointly creates missing product automatically therefore you've got product level details for your business. Salesboom uses the intelligence synchronization technology that check which data is updated sooner, the one in Salesboom CRM or the one in QuickBooks software and this data is the right one to overwrite the other data. For Instance, if you have a record in Salesboom CRM Software updated last time at 9:00am and the same record at QuickBooks last updated at 9:30 am, as a result the updated data in QuickBooks will overwrite the data in Salesboom CRM Software and vice versa.
Now you can integrate your Salesboom CRM solution with one of the industry's best small business accounting software which is QuickBooks in order to ensure the accuracy of customers' data between the accounting department and the CRM software and prevent potential errors in billing and shipping. As a result, it doesn't matter if data is added or updated in QuickBooks or Salesboom CRM our powerful bi-directional integration enables users to work within the software they want to get the job done in a perfect way. Salesboom CRM QuickBooks Integration Keeps Sales and the back office in sync at all times, reduce time to quote by alerting everyone when a new quote is in the pipeline, and improve payables by having account status aligned with sales. The Account turns red if overdue and Sales has history.
To order Salesboom QuickBooks CRM Integration software, you need to have the following:
Software Requirements:
Business Benefits when acquiring CRM for QuickBooks Software from Salesboom:
One view of customer, company, quotes, invoices, etc. organization wide.


All departments share Real-Time information on customers, accounts, inventory, orders, etc...


Reduce errors and save time - No more manual data entry which is error prone and results in incomplete, duplicated or missing data.


Easy Inventory Management - Never again worry about the inability to fulfill and order due to lack of inventory. Reduce inventory management problems by having accurate and up to date information in both; CRM and QuickBooks.


Customized and Rapid Implementation - Salesboom does all the heavy lifting to deliver an integration that is customized to your organization, within hours. The software runs in the background, so there is no extra software for you to learn.


CRM for QuickBooks online is supported by Salesboom - No more dealing with middleware or juggling vendors to resolve issues. Salesboom Cloud CRM is the only vendor you will deal with in the process of integrating QuickBooks.


Affordable Pricing - Pay as you go model with low annual fee reduces large upfront software acquisition costs.
Pricing:
Available in the free trial for 30 Day.

$300.00 per company per year.


About Salesboom

SalesboomTM is a world leader in delivery of on-demand Customer Relationship Management (CRM) and Enterprise Resource Planning (ERP) solutions.

Salesboom has over 28,000 subscribers from around the globe, ranging from SMB to Fortune 500 customers, in over 154 countries around the world. Salesboom.com solutions drive innovation, enable business realignment, and enriches customer relations across the enterprise.

Sign up for a Free CRM Software 30-day Trial
Phone: 1.855.229.2043
E-mail: info@salesboom.com
Once you truly gain full visibility into your company's business processes, you'll never want to go back to the dark again. We guarantee it. Take a Free CRM Software 30-day Trial today, or contact us directly for more information: 1.855.229.2043 (1.855.229.2043) or via e-mail at sales@salesboom.com.
| | |
| --- | --- |
| | Signup for The Salesboom CRM Newsletter: |
| | |
Cloud Sales Software Products