Online CRM Software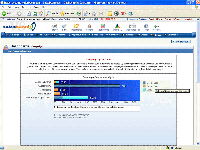 Many business owners have the "Why fix it if it's not broken" attitude, they did not realized yet the importance of having an Online CRM Software. Cloud Based CRM solution is a business strategy that focus on catering your customers needs, Online CRM software solution will help you continue on the road of success.
Most companies treat services as a low-priority business operation, keeping it out of the importance zone until a client complains. When service gets to make a brief appearance – for as long as it takes to calm the client down and fix whatever is wrong that threatens the relationship.

Salesboom Online CRM Software makes your life easier. It gets you a lot more control over your entire business processes. Also, Our CRM system solution enables you to attract, retain and delight more Clients, Grow and prosper your business now with Salesboom Online CRM Software.
Our Online CRM Software gives you a 360-degree view of your entire sales pipeline and increase efficiency and reduces costs. With Salesboom define sales territories based on client or market characteristics, as a result, set targets and monitor sales performance.
Salesboom helps your organization to grow fast and professionally, we give you all the tools to success and take the lead in your industry. We manage your customers before even they buy your products or services when they are still just new leads. We don't only manage your marketing, sales and customer support departments; also, we help you managing your inventory and your accounting maters.
Salesboom Cloud Based CRM Software vendor show how, in an unstable economy where the old rules of strategic advantage no longer hold true, serving customers must become a competitive weapon to get over the competitors temptations. That means putting serving customers tightly into every vital decision your company makes.
The successful businesses make the customers' desires as their first concerns, because they already realized the purchasing power of their clients. Salesboom already realized that and provides you a complete CRM Software package that allows you to cater your customers' needs in order to keep them happy and loyal to your brand. In addition, salesboom provides your business with many powerful solutions that helps your business to grow and prosper in the market such as:
Salesboom Online CRM Marketing Automation solution provides your marketing team with a full view into the entire marketing process and allows you to measure marketing campaigns automate lead qualification and hand off to sales. Fully customizable real time analytics give you the insight to understand which marketing campaigns are performing and why? Manage the entire Marketing channel from online to off-line Campaigns and generate actionable Campaign performance metrics.
With Salesboom Online CRM Sales Force Automation (SFA) solution provides you with tools that gather and forecast lead opportunities keeping your sales staff on top of the current situation in each lead. Never misplace or have a lead fall through the cracks. Your organization will be able to collaborate, share information and eliminate data redundancy because successful selling isn't about effort, it's about results. Our CRM SFA software provides an insight into every aspect of the customer relationship to your sales reps which will drives profitability by giving you everything you need to sell more and more. With real-time dashboards, sales reps will have a clear visibility to sell and properly set customer expectations. As a result, automating your entire sales process workflow, enable your sales reps to focus on get the prospect leads, closing more deals and enhancing your customer relationships.
With Salesboom Cloud Based CRM Customer Service System, you can resolve customer cases and problems and then record corresponding solutions with relevant information. This solutions can be used to resolve new clients' cases quickly and accurately in a shorten response times. Our CRM Customer service and support system enables you to collect information about frequent questions in order to share this information with your support team and other clients. It minimizes the wasted time spent on customer support center and enhances productivity of team members to cater your clients' needs faster.
Salesboom Online CRM software integrates with all your Microsoft Outlook contacts, calendar, tasks and emails. Ultimately, everything you do in Outlook software is recorded and organized within your CRM system. Our CRM Outlook plug-in is a powerful tool for synchronizing the contacts, tasks and events between Salesboom CRM solution and Microsoft Outlook. As a result, you can copy your customers' emails from your Outlook account to your CRM account and create cases and solutions depend on customers email messages.
Our new social CRM platform includes many new powerful tools and features such as: Clients' Social accounts, staff social networks, clients' social networks, Social Polls, Service Engage, an online chat system and more. Salesbom CRM Social platform enables cooperation through sharing status updates, files and links with individuals and Groups.
Salesboom Online CRM Business intelligence and Analytics tools is practically limitless, it enables you to take control of your daily issues and manage reports frequently to analyze specific areas of your business. Actually, accurate information empowers you to take decisions that positively impact on your business. Our CRM analytics and reporting tools provides you the power of knowledge that enables you to take the right business decisions, CRM reporting and analytics tools gives you a future insight into your business workflow system. We promote analytics decision making at all the hierarchies of your business.
Salesboom's is the most customizable Online CRM software and it's better than anyone could have ever imagined. Giving full customization abilities to our clients. Our CRM system customization capabilities allow managers to customize their CRM System in the way that will be suitable for their business workflows. We offer more reasonable capabilities give users a simple way to customize any field. The customization feature is endless in salesboom! Starting with changing your fields' names, then you can simply customize your CRM system to your specific needs.
Salesboom Online CRM Lead routing rules is an internal feature in our Custom Workflow Engine that enable your business to define specific lead qualification. As a result, marketing and sales process will be much more successful and efficient.
Salesboom CRM Security and data backup feature ensure a real compliance with your business and many regulations to guarantee availability of customers' history, access reports and security issues reports. Our CRM supports an auditing capability where field's changes within an organization can be recorded over time for reporting and analysis purposes. Our CRM Auditing feature is supported on all our custom entities and attributes. Salesboom CRM Audit trail feature is managed from a simple platform and also, allows you to view your Audit system History on an individual record as well as a Summary of all Audit records History that controlled with separate security settings.
Salesboom online CRM QuickBooks integration is now possible thanks to our development team that worked hardly on implementing new technologies on Salesboom platform to express ease of use, 100% accuracy in synchronization process and data transactions. Our Online CRM for quickbooks automatically synchronizing Salesboom CRM with QuickBooks accounting system to ensure one view of product, customer, and order information for the entire organization. Salesboom QuickBooks CRM Integration guarantees that your sales, Accounting and management teams will always see exact correct and timely information, while revoking time delays and errors typical with duplicate data entry or deficient information.
Salesboom Online CRM Collaboration tools are really powerful. We built our online CRM solution with the knowledge that helping the organizational staff to share knowledge in order to keep production levels high. Salesboom introduce many features, such as our Instant Messenger, shared reports, shared tasks and more. That's why we shared web Calendar program to help keep all employees more organized and efficient.
Salesboom Online CRM solution is focused on the clients; on the other hand, ERP focuses on the business. Salesboom CRM offers an ERP system as an integrated feature in the CRM Package, Our ERP is a solution for improving the efficiency of business processes and enables for the rapid sharing of standardized information throughout all departments. Basically, by enabling the businesses to focus on the data, in state of the operations, ERP delivers a method for simplifying business processes across the board.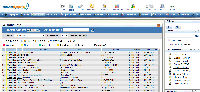 Remember, the key to choose the right CRM software solution is to understand what your business requirements are and how these are likely to change in the future. Are you a growing business that needs to manage relationships more efficiently? Are you a new business wants to build a broad client base?
Salesboom is a good choice for those with the desire for a fully integrated, online business solution that will not only provide CRM functionality but also handle the whole business cycle from marketing to sales and customer services. Each and every one of our features is excellent in their own way.
Once you truly gain full visibility into your company's business processes, you'll never want to go back to the dark again. We guarantee it. Take a Free CRM Software 30-day Trial today, or contact us directly for more information: 1.855.229.2043 (1.855.229.2043) or via e-mail at sales@salesboom.com.
Cloud Sales Software Products