CRM Solution Management Software and Customer Service System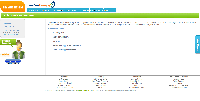 CRM Solution Management Software and Customer Service System is your online encyclopedia of every customer issue and its resolution. This gives your support team a virtual knowledge base to consistently refer to when dealing with customer challenges. Every interaction and action taken to fulfill resolution is recorded, and can be constantly referenced for training, and real-time service and support.
With Cloud Based CRM Solution Management Software and Customer Service System, Your customer service system and client care agents, can resolve customer cases and incidents and then record corresponding solutions with relevant information. This solutions encyclopedia can then be used to resolve new customer cases quickly and accurately and shorten response times.

Solutions can also be reviewed by designated users then published to the public knowledge base accessible by your customers from their web self-serve account or from your web site. Our Multi-level review and approval process will insure your knowledgebase will only have authorized relevant and up-to-date content.
Utilize Workflow automation tools to automatically direct customers to the appropriate resources without the usual waiting times.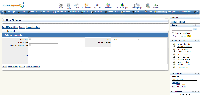 Salesboom Online CRM Solution Management is a powerful business system software consulting, development and customer services, distributors, and service organisations. Salesboom offers complete business software solutions, including software implementation support, software customisation, integration of software systems, and business analysis.

As a matter of fact, direct customer support helps your organization to build a rich knowledge base wich is the frequently asked questions for future reference. A Knowledge Base will enables your organization to solve the repetitive issues encountered by your clients. The Solutions module integrated with Cases is very useful for companies that are mainly focusing on post sales services. Our CRM provides the Customer Service & Solution management features such as Cases, Knowledge Base, Case Assignment through business Workflow rules. You can also synchronize clients email messages as problems from Microsoft Outlook mail to Cases filed in Salesboom CRM. The Cases and Solutions software functionalities can be used to streamline business customer Support process and allow a better integration between Sales & Customer Support processes. Integration between Sales and Post-sales service management helps companies in resolving the customer reported cases in less time in order to enhancing the customer satisfaction.
Our CRM Solution Management software comes with powerful searching and browsing capabilities that will insure easy access to the most relevant information in real time.
Once you truly gain full visibility into your company's Customer Support processes, you'll never want to go back to the dark again. We guarantee it. Take a Free Cloud CRM Software 30-day Trial today, or contact us directly for more information: 1.855.229.2043 (1.855.229.2043) or via e-mail at sales@salesboom.com.
| | |
| --- | --- |
| | Signup for The Salesboom CRM Newsletter: |
| | |
Cloud Sales Software Products