CRM Lead Management Software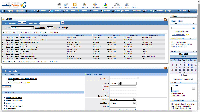 Our Lead Management Software will become the crux of your sales team. Finally you can easily manage all your leads, from lead generation through until they make a buying decision. You can track every interaction, keep strategic notes, set alerts and so much more as you manage the entire lead life cycle in Salesboom. Come see what 15 years in the CRM world can for you.
Salesboom's CRM and Lead Management System is part of a complete Sales Force Automation process that tracks Leads as they are created, qualified and promoted through the sales pipeline. Salesboom Cloud CRM completely automates lead management process for your business with real time Workflow, Lead Routing, Alerts Lead Web Capture. Track marketing, sales and leads information that is important to your business and define your own lead management processes.

Empower your business today with Salesboom's industry leading online Sales Management Software by taking advantage of our Free 30-day Cloud CRM trial. Our Sales Lead Management Tracking Programs have been leveraged by small and large enterprises, non-profit & multiple industries requiring full on or independent sales software.
Leads are considered as the raw materials of any organization, gathered from various marketing channels such as: marketing campaigns, seminars, advertisements, and other channels for the purpose of sales.
Each prospect lead, if properly tracked and nurtured, will turn to a good sale. In fact, Lead management Process is one of the important activities in any organization.
Lead management Process is a major business process that gathers tools with techniques to generate effective leads and tracks new sales opportunities. Salesboom CRM lead management system is powerful software that acquires, automates, nurture and tracks leads through the entire business processes, nothing falls through the cracks.
Assigning new leads to specific employee manually can be tedious. As a result, our CRM for lead management solution enables you to create a workflow rule to assign new leads to sales reps based on multiple specific criteria defined by you.
Across all the industrial sectors, marketing campaigns are the primary steps to finding and attracting new clients. Salesboom CRM's lead management process provides you the necessary tools and techniques to acquire and tracks leads through the entire life cycle.
However, not all leads instantly converted. Salesboom CRM for lead management system enables you to assign specific statuses based on the lead situation for closing business. Specific statuses give more insight into the next steps for converting a lead into a paying client. As a result, to review lead status just visits the Leads tap and quickly know which leads have been contacted and which not by our unique color coding technique.
CRM For Lead Management Benefits:
Customizable Lead Routing and Assignment Functionality. Workflow allows you to control who in your organization gets notified or assigned the Lead, in real time. Real time Alerts can be set up to notify anyone anytime anything happens with your Lead.
Our CRM Lead Tracking Programs allow you to capture leads directly from a web site with online Lead Web-Capture Tools built directly into Salesboom's marketing and sales tracking software.
Track leads through qualification and throughout your entire Sales Pipeline with Salesboom Sales Force Automation and residual sales tracking software.
Easily automate online Self-service Lead Generation from your web site. Lower Lead generation costs and reinvest the savings into keeping your lead pipeline full.
Easily set up who in your organization has access to Leads or can view or edit Leads in your Cloud CRM based on User Security Profiles. Create customized access to your Leads and grant or deny access on a user by user basis with our CRM Lead Management Online System.
Salesboom can have your entire organization up and running with lead qualification processes custom to your business in mere hours. Pre-qualify your leads using Salesboom customizable reports and Lead Management dashboards.
Import leads directly into Salesboom from Lead lists using Lead Import tools. Salesboom will track the origin of Leads from creation through to closed Sale.
Experience the freedom of hosted Cloud CRM Software; accessible anytime, anywhere an Internet connection is available.
Socially integrate with your leads through our sophisticated Twitter and Facebook Integration from within your Cloud CRM.
Salesboom Online Sales Lead Management Software is fully integrated with the rest of Salesboom's Cloud CRM and ERP software solutions.
CRM For Lead management in Salesboom Cloud CRM is directly related with:
Marketing Management
Contact Management
Account Management
CRM Lead Opportunity Management.
Sales Pipeline Management.
Sales Revenue Forecasting
Activity Management (Tasks, E-mails, Calls, Events)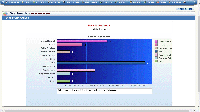 Throw out your copies of Microsoft Excel (MS Excel). Don't deal with tedious spreadsheets. Get real insight into how your sales team performs every day with Salesboom's web based Sales Lead Management Software ( Online Sales Tracking Software ) solutions. Develop firm processes and revitalize your sales team, increasing revenues through higher productivity and more closed deals.


Try Salesboom's Online Sales Lead Management System ( Sales Tracking Software ) today free for 30 Days with the Salesboom Free Cloud CRM Software 30 Day Trial . Free Sales Lead Management Software ( Web Based Sales Tracking Software ) seem too good to be true? It's a reality with Salesboom.com.
With Salesboom Mobile Cloud Lead Management System for Android, iPhone, iPad and MS Windows Mobile, you can easily track and manage your leads from any mobile device around the world. The Lead Management mobile application is designed to satisfy all needs as well as manifest a user friendly interface providing you with efficiency and great ease of use on the go.
Salesboom Online Sales Lead Management Software ( residual Sales Tracking Software ), Lead Generation software and Web Based Sales Tracking software - all the tools you need for a more robust and productive enterprise.
Once you truly gain full visibility into your company's business processes, you'll never want to go back to the dark again. We guarantee it. Take a Free CRM Software 30-day Trial today, or contact us directly for more information: 1.855.229.2043 (1.855.229.2043) or via e-mail at sales@salesboom.com.
| | |
| --- | --- |
| | Signup for The Salesboom CRM Newsletter: |
| | |
Cloud Sales Software Products