CRM Product Database Software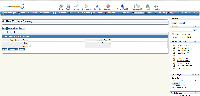 CRM Product Database Software will help you integrate your product catalog, giving your sales team and customers a quick access to everything you offer. Our Web-Based CRM allows you to determine key-selling times by painting a clear picture of product-movement and strategic product-sales. Maximize your sales efficiency by creating focused product-selling initiatives with our award-wining Online CRM.
Salesboom.com's Product Database will help you accomplish the core goal of your business By:
Customer Relationship Management (CRM) which is helps keeping your customers happy.
Sales Force Automation (SFA) which is helps making your products available to those who need them.
The core of your small, medium Or large business revolves around your product and service offering because of the wide availability of substitute products and services in the market will cost you losing your customers. Now you'll enjoy a 360-degree view of your complete product offerings, past, present and future. Know which products are most popular with which types of customers which will enable you to plan for your market segmentation strategy to start targeting the perfect group of your prospective clients.

This will help your sales team to recommend products tailored to each customer they talk to and make them satisfied with your products and services.
Quick Product Database Reference
A quick reference to all of your small, medium or large business product offerings is important for your sales team. They need to know what products you offer and how much they cost, as well as any details about them that the customer would need to know about such as: the product unit price, expiry date and if there is a substitute product for it.

Product Catalog
Create a product catalog to group related products. Use the catalog to offer special discounts for customer's who purchase all products within one of your catalogs. With Salesboom Product catalog you will keep your company's whole product database in one module with every single detail such as product name, category, price and expire date. Also, you will be able to import all your products details from your external database and easily categorize your products into several groups for easy and simple reference.

Know your Customers
Compare clients reports against product reports and find out which of your customers are most likely to purchase additional products from different categories, automating your up selling and cross-selling processes as well. Maximize customer profitability, and eliminate headaches!

Determine Key Selling Times
It's sometimes difficult to estimate the demand for products, thus making it difficult to know how much of your product to have on hand. Well, thanks to Salesboom, you'll never again guess at supply and demand. Use customizable reports to look back and find out what sales were like for a particular time period the previous year. Eliminate 'out of stock' situations forever!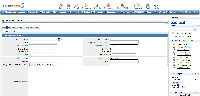 Remember, With Salesboom product database you will be able to easily manage your product details and secure this information in one accessible and shared location between all your relevant users to deliver them the information they need about your products details. Also, Your Product database can have as many custom fields as you need.

You will able to sort your products by any criteria of the information that you entered such as: unite price, category or any other criteria. Create a price book which have your special product prices and assign these price book to a client to notify him with your updated prices.
Once you truly gain full visibility into your company's business processes, you'll never want to go back to the dark again. We guarantee it. Take a Free Cloud CRM Software 30-day Trial today, or contact us directly for more information: 1.855.229.2043 (1.855.229.2043) or via e-mail at sales@salesboom.com.
| | |
| --- | --- |
| | Signup for The Salesboom CRM Newsletter: |
| | |
Cloud Sales Software Products