Sales Forecasting Software Screenshot
Each sales rep in the hosted SFA section of the Cloud CRM System has the ability to create individual Sales Forecasts. Quarterly Sales Forecasts contain the Sales Reps? quota as well as forecasted sales revenues based on the opportunities that have a close date in a month belonging to the current fiscal quarterly forecast being viewed. Opportunities may be removed from the forecast and summaries and calculations are made to keep track of the quarterly and yearly Sales performance of the sales rep.
Sales Managers or those in roles above the Sales Reps can view each quarterly forecast for each Sales Rep at once to get a global picture of the sales pipeline for the business and enable determining your staff's promotions depend on their effectivness in work. Customized reporting allows managers to aggregate forecasted sales revenues by employee, by quarter, by month, by region, etc. to get the sales figures out of the Cloud CRM in the format that they need for real time insight into the health of your sales operations. Salesboom SFA gives your business the tools and insight into the sales funnel needed to continually manage and strengthen your sales endeavors and enable them to be on the top in the market.
Forecast summary snapshots can be created at any time keeping track of the progress of your sales over time, by user.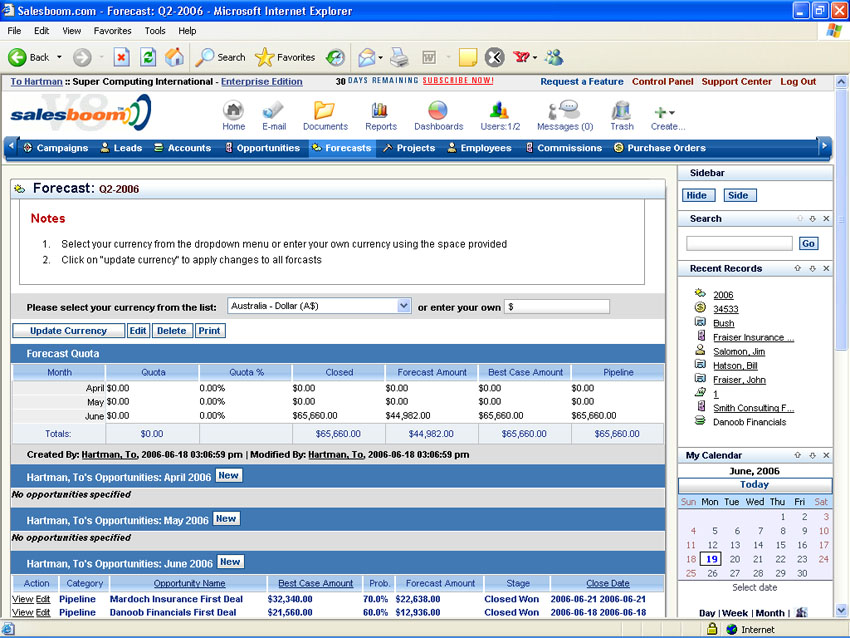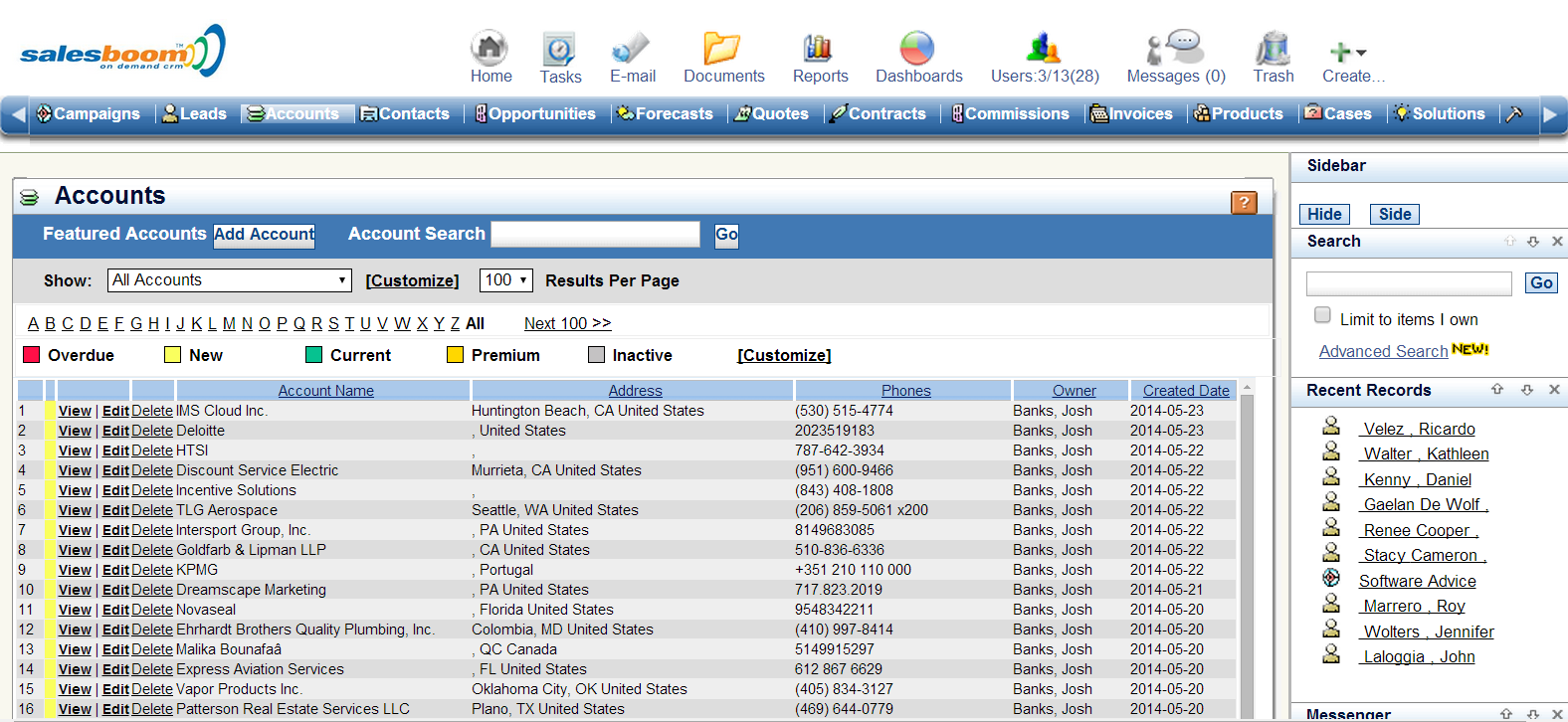 Cloud Sales Software Products