Window Cleaning Software Program - CRM, Billing, Accounting web based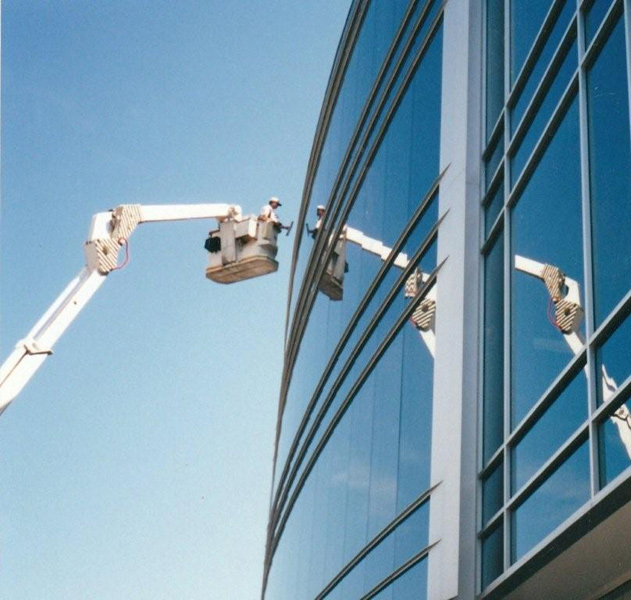 Window Cleaning CRM software Program by Salesboom is aimed at one goal, making your hectic day easier to manage, so you can focus on the tasks ahead. Within a single platform Window Cleaning business owners and professionals can easily and effectively manage every aspect of their day within our web based Window cleaning software program.
Manage your clients cases, forms, documents, appointments, accounting, events and billing & invoicing with a state-of-the-art Cloud CRM software solution tailored for the Window Cleaning industry.

| | |
| --- | --- |
| | With Salesboom Window Cleaning Management CRM Software: |
| | Automate your window cleaning business processes |
| | Manage your appointments and streamline your business |
| | Use real time weather information to schedule appointments proberly |
| | Back Office; Window Cleaniong Billing, Invoicing, Accounting & Billable Time Log |
Window Cleaning Marketing Automation Software Program:
With stiff competition it is important to properly market your window cleaning business, Salesboom Marketing Automation tool allows you to create and track leads, move leads through the pipe line as they advance, maximize the effectiveness of your campaigns, use custom lead segmentation to deliver specialized messages, group leads and contacts into specific lists, quickly arrange E-mail marketing campaigns and clearly review reports for analysis.
Salesboom Cloud CRM vertical solution for Window Cleaners is designed to make the difficult mission of managing field personnel when conditions are constantly changing, requiring complex calculations and best-guesses to get the seemingly simple task of on site appointment setting to work in real life situations. Salesboom has built customized solutions to bake in data, workflow, user interface and calculators that drive the team in the field to be their most efficient. Let's face it - time is money and Salesboom saves you both.
Common Business challenges and Salesboom Solutions for On-site Field Appointment Management:
Changes in weather mean jobs are cancelled, people need re-routing and money is spent on gas, trucks, people and time. Salesboom incorporates real time weather information and intelligently sends real time alerts to your email, cell phone via SMS, or online screen pop when a change in weather occurs that could adversely affect jobs and scheduling.
Real Time Traffic Alerts are integrated within Salesboom CRM so that you can plan the best route crews should take to get to their next job on time.
Customer Cancellations can mean needing to instantly send crews to a new site. The Salesboom Shortest Distance Calculator will intelligently calculate shortest distant routes to existing customers and leads. This way you can spend more time giving direction and helping customers get excellent customer satisfaction, while respecting your crews time.
Salesboom Mapping Solutions show your appointments on a Google Map or Apple Map, or maps from Bing, or other providers in one dashboard, see your jobs color-coded by Crew, and displayed on a map, with numbers dictating the ordered of each scheduled time, along with distance calculations between jobs. In the same dashboard see a list of current job appointments, add or edit existing ones easily.
Professional Window Cleaning Scheduling Software:
Schedule and manage your window cleaning appointments and share information across your team. Setup automatic appointment reminders so your window cleaners are uptodate. You can even use real time weather information to schedule and re-schedule appointments, after all no one wants their windows cleaned on a rainy day.
Document Management for Window Cleaners:
Document management solutions within Salesboom's CRM Software save you time and money providing you with full access to your client's database in real-time from any location. No longer must you drag countless documents home, from your office PC or laptop computer; simply log in and view all your documents on a single platform.
| | |
| --- | --- |
| | Document Management Includes: |
| | Case Management program for window cleaners |
| | Manage Documents online |
| | Share and control documents company wide |
| | Create customized window cleaning document templates |
| | Track all cases from within one location in real time |
| | Integrates with existing software |
With Cloudl CRM Software you can manage all your documents online with company wide access and custom employee security settings. Quickly view any document with a simple search and link particular information to specific cases, clients and leads, contacts, accounts, etc.
Communication Software:
No longer must you manage multiple programs to keep up with your daily communications, Salesboom's Software allows e-mails, phone calls, chat messages and meetings to be maintained within a single platform.
| | |
| --- | --- |
| | Included features: |
| | Manage all communications within one platform |
| | Access all leads, contacts, accounts information |
| | Integrates with Microsoft Outlook and Office |
| | Automated alerts for follow ups, calls, meetings, etc. |
Contact Management is a breeze with Salesboom, quickly view the entire history of any contact or account while linking them to documents, cases and marketing campaigns with a time based drill down of every interaction. Never again will you forget to place a call or send e-mails, use automated alerts to remind you of follow up calls and upcoming meetings.
Back Office; Billing, Invoicing, Accounting & Billable Time Log for Window Cleaners
With Salesboom it doesn't stop at managing clients, appointments and cases, with the same software you can manage your entire Back Office including billing, invoicing and billable time.
| | |
| --- | --- |
| | Features Include: |
| | Billing and Invoicing |
| | Billable Time log |
| | Control all Back Office functions within the same platform |
Unlike otherCRM Software solutions, we don't require you to purchase additional "ad- ons" or work with other vendors platforms to manage your entire business.
Try our Window Cleaning CRM Software with our Free 30 Evaluation.
Salesboom.com's CRM software is completely in the cloud. A free 30-day trial is available with no software to download and no strings attached. Salesboom CRM upgrades are included and are delivered transparently to all users multiple times a year.
Once you truly gain full visibility into your company's business processes, you'll never want to go back to the dark again. We guarantee it. Take a Free CRM Software 30-day Trial today, or contact us directly for more information: 1.855.229.2043 (1.855.229.2043) or via e-mail at sales@salesboom.com.
| | |
| --- | --- |
| | Signup for The Salesboom CRM Newsletter: |
| | |
Cloud Sales Software Products