CRM Campaign Management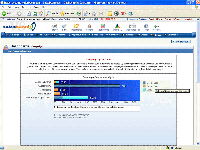 CRM Campaign Management through Salesboom will allow you to create, analyse, and focus on multiple marketing campaigns simultaneously. Our Online CRM gives you the ability to track where each lead came from, how effective your campaign was, and how to make it more efficient. CRM tools such as customizable reports and analytics and web form generating will boom your marketing initiatives.
A Cloud Based CRM Campaign Management Software is meant to drive leads to your business. The true success of a Marketing Campaign is, however, usually difficult to keep track of: How many sales leads did the Marketing Campaign generate? How many business opportunities were generated? How many of those opportunities turned into sales? These are questions that usually arise after the Campaign initiative is in full swing and is especially important to be measured after the Campaign has been completed. Marketing executives want to know if a particular Marketing Campaign was successful, and they want to know immediately. So just how can all of this data be acquired retained and retrieved on demand? Salesboom's Marketing Automation solutions are the answer. Campaign management tools are available as part of Salesboom Professional and Enterprise Cloud CRM Editions.Salesboom.com is the Best Cloud CRM software for marketing and advertising campaign management. Also, it is used to provide advanced management capabilities for the data used to conduct Outbound marketing campaigns. CRM with Email Campaigns will enable you to target thousands and millions of individuals, with the right message at the right time.

The powerful analytical capabilities of campaign management will help you turn leads and prospects  into loyal clients. Assess marketing campaigns and create highly accurate reports about it's results. The Cloud Based CRM Campaign Management Tools, will enable you to determine perfect product mixes and next best offers to retain customers and keep the competetion away . As a matter of fact, our CRM Marketing Automation System delivers better analytics than most CRM competitors which will enable you to segment the market in order to target the best niche for your business and improve Marketing ROI.
Business Benefits of Salesboom Campaign Management Tools:
Easy Access to Critical Marketing Campaign Information in the CRM Cloud:
Salesboom.com's Cloud Marketing Campaign Management Software is the perfect solution for any Marketing initiative. Track the number of sales leads, contacts, sales opportunities and accounts that each Campaign has generated. Automate and manage off-line as well as online Marketing and Sales Campaigns. Create customized Reports and share data with the channel, sales, or support in real time. Your Marketing Campaign data is always available from any computer that has Internet access. It just doesn't get more convenient than that.
Track Marketing Campaign Progress
Salesboom.com's advertising and Marketing Campaign Management software system allows executives to quickly assess the progress of Marketing Campaigns. View how many leads have been generated, qualified, and handed off, the number of leads contacted, which turned into opportunities and sales, and the amount of revenue that has been generated thus far for the campaign. Use this information in conjunction with the Expected Revenue and Budgeted Cost fields to quickly determine if the Marketing Campaign is on target.
Track the progress of your current Campaigns and use historical Campaign effectiveness reports to update your Marketing mix based on the success of completed Campaigns. Keep track of sales leads, contacts and sales opportunities resulting from the Marketing Campaign. You can link contacts, opportunities, leads and accounts to each Marketing Campaign as you become aware of them, or as they are entered from your web site using Salesboom Lead Web Capture Tools.
Learn more about CRM Software Marketing Automation Solutions.
Try our Advertising and Marketing Campaign Management Tools Free 30-day trial
, or
request a program demo today
.
Improve Marketing Campaign Strategies
The best way to gain a clear insight as to whether a Marketing Campaign will be successful is to have hindsight into a similar Marketing Campaign. Salesboom.com's Marketing Campaign Management Cloud software solution allows you to do just that. When you're planning a new Marketing initiative, search through Salesboom.com for similar Marketing Campaigns that have been completed. Take note of the type of Marketing Campaign it was, how much revenue it generated, how many sales leads were generated, the time of year in which it took place, or any other measurable you wish to track. You will be able to see what worked and what didn't. Learn from the past in order to improve your strategies for the future.
Learn more about our Email Marketing Campaign Cloud Software Solutions
Customizable Reporting & Analytics
Salesboom.com's customizable reporting and business intelligence analytics solution will allow you to quickly determine the effectiveness of your Marketing Campaigns in real time. Custom Dashboards will allow you to identify which Marketing initiatives generated the most leads, the most revenue and the most profit. Create eye-catching charts that will give you an easily understandable live snapshot of the performance of your entire Marketing mix. Create your own reports and dashboards to track which Marketing Campaigns were the most successful based on measurables specific to your business.
Capture Leads from your Web Site and Manage Online Campaigns
Planning an Internet Marketing Campaign? Use Salesboom's Lead Web Capture Tool to allow Leads to sign up over the Web and Salesboom will associate each Lead to the correct Marketing Campaign and track its process through the entire Customer Life Cycle. With the click of a button, Salesboom generates a form to be placed on your Web Site. An interested person fills out the form and submits it. Instantly a Sales Lead is created in your Salesboom.com CRM account, associated with the proper Campaign. This data is easily viewed in the Marketing Campaign to which the web capture tool is associated or in the Leads or Reports sections of your Salesboom account.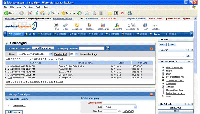 Whatever your next Marketing initiative might be, mail, e-mail, radio advertisements, printed advertisements or any Marketing Campaign, Salesboom.com's Advertising and Marketing Campaign Management software solutions will help you to better realize and prove the results of your efforts.
Remember, if you want to win and retain the best clients, Now you will be able to turn easily from data to campaign creation to made better decisions across your organization. We've paired unique usability features with world-class data analytics technique to deliver powerful marketing automation in the cloud market: Easier, Faster and more better.
Marketers now have an intuitive and automated technique to manage marketing campaigns easily. Also you will have a clear insight about Clients experiences and their habits and preferences. Eventually, It's a solution that helps you know what clients need even before they do.
Try our Advertising and Marketing Campaign Management Software Free 30-day trial, or request a program demo today.
Once you truly gain full visibility into your company's business processes, you'll never want to go back to the dark again. We guarantee it. Take a Free CRM Software 30-day Trial today, or contact us directly for more information: 1.855.229.2043 (1.855.229.2043) or via e-mail at sales@salesboom.com.
| | |
| --- | --- |
| | Signup for The Salesboom CRM Newsletter: |
| | |
Cloud Sales Software Products