Shared Calendar Software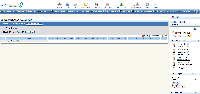 Shared Calendar Software means that ever important meeting and date can be shared and accessed across all your users. Make internal meetings or global meetings, that every one of your staff can see, update, and follow through their Web-Based CRM platform. Employee Collaboration tools are the heart and soul of Salesboom, so it only made sense that we include such an important facet of this idea. Sign up for a free trial and being to keep all your employees and client focused and on the same page with Salesboom.
Salesboom takes your employee collaboration efforts one step further than the competition with the new and improved Salesboom CRM Shared Calendar Software! Make scheduling events between employees – or even offices from around the globe – simple, concise and foolproof!

Employee Collaboration tools are found at the heart of the Salesboom Online CRM Software System . We built our Cloud CRM software with the knowledge that helping employees in an organization share knowledge is one of the most important things in order to keep production levels sky-high and improve your bottom line. We've introduced a host of features, such as our Instant Messenger, shared reports, shared tasks and more for this one, simple fact. That's why the Salesboom Shared Web Calendar program is so important to us, and so important for our users, to help keep all employees organized, on task, and in the loop.
Try Salesboom's Free Online Shared Calendar - 30 Day Trial and start minding your business now.
Salesboom's Shared Calendar application is built into the suite of Salesboom's web based Cloud CRM software tools that have been revolutionizing the industry now since inception. We continue to push the known boundaries of Cloud CRM software in order to make your small business more productive – and collaborative – for the long run. Salesboom's Shared Business Calendar is just one aspect of a larger Small Business Cloud CRM Software System. Don't pay exorbitant fees to set up your own shared calendar application, like those commonly found running on in-house servers that can cost thousands and thousands of dollars. Salesboom's Shared Calendar software is available completely bundled into its on demand suite of CLoud CRM software products at a starting cost of just $9.99 per user per month. How's that for cost efficiency?
With Salesboom's Team, Professional or Enterprise Editions, you'll enjoy completely user-friendly shared calendar program, giving all your employees more collaboration tools than any other Cloud CRM vendor on the market. Easily keep all your employees – even intra-office ones – all on the same page. You can invite other members of your sales team to a team meeting, get additional personnel to help you on a large presentation to a client, or simply let your supervisors know you have a personal appointment and will be out of the office for an hour next week – the power is in the software, and through your Salesboom account, the power is in your hands. No more struggling to understand complex software functions, no more exorbitant user licensing fees, and no more lost time from inadequate employee collaboration tools. With Salesboom's Shared Calendar software, we put you in the driver's seat of the fastest car bound for success. Don't get stuck using the MS Outlook Shared Calendar. Go further - and do more - for less!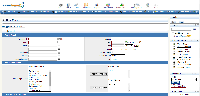 Take a trial of Salesboom's Shared Calendar software and the rest of the Salesboom Suite of On Demand Hosted Cloud CRM Software, free of charge for 30 days and find out what the rest of the world is talking about. Free Cloud CRM Software for 30 days, only from Salesboom.com. We've been pioneering the Small Business CRM Software Revolution; don't you think it's about time you got on board?
Salesboom.com – All the Small Business Cloud CRM Tools You Need to Succeed; Without the Price Tag.
Once you truly gain full visibility into your company's business processes, you'll never want to go back to the dark again. We guarantee it. Take a Free Cloud CRM Software 30-day Trial today, or contact us directly for more information: 1.855.229.2043 (1.855.229.2043) or via e-mail at sales@salesboom.com.
Cloud Sales Software Products