CRM Commissions Tracking and compensation Management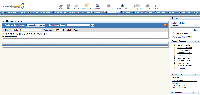 CRM Commissions Tracking and Compensation Management has never been simpler and more convenient. Flawlessly monitor all commissions earned, while you manage multiple commission plans within your business. Easily calculate extra earnings and compensations earned and quickly identify your top earners at any point within a sales cycle or marketing campaign. Our Web-Based CRM puts your commission program on the fast-track to success.
Salesboom Cloud Based CRM Commissions tracking and Compensation Management features are used by managers to provide visibility, compliance and creditability for commission plans.This application can be used by sales agents to request commissions on closed won sales and by managers to calculate and distribute commission payments.

Online CRM Commissions Tracking and compensation Management software enables you to track the sales commissions earned by your sales people. Sales managers will benefit from adopting the CRM Commissions Tracking software in project and track the entire sales pipeline that your sales reps generates and the commissions that they earn.
Salesboom CRM Commissions Tracking and compensation Management software is a powerful, accurate and easy sales commission system. It calculates your sales reps's compensation easily and professionally. Our CRM Commissions Tracking is integrated with QuickBooks software but it also operate alone. Cloud CRM Commissions Tracking and compensation Management software enabls the compensation departements to calculate any commission ratio, revenue ratio, etc..

Salesboom CRM Commissions is a measure way of compensating sales reps in most organizations. Unlike other usual compensation ways such as: Hourly Salary where your staff are paid either by the hour or on specific rate per year, Sales Commissions are calculated depend on the performance of the sales rep.
Sales team are the most important team in any organization because they actually bring money to your business. Sales reps's compensation can be a combination of Base Salary and Sales Commissions or Sales Commissions only.
Sales team take the risk with their compensation in a commission situation, but they have the freedom to make far more than the expected outcome from them, and make more money if their performance is high. CRM Commissions Tracking and compensation Management softwares are the most variable softwares adopted by any organization. These softwares tend to vary from industry to industry, and many times within corporations in same field.
View a Summary of all employees and total commissions earned.
Manage multiple commission plans such as inside sales reps and outside sales reps.
Identify Top Employees by commissions earned.
Calculate total commissions paid.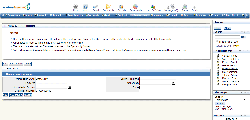 With Salesboom Commissions Program Management, you can manage an unlimited number of commissions plan types and manage your sales force commissions in real time.

Read more about Top Sales Force Automation Systems.
Once you truly gain full visibility into your company's sales pipeline, you'll never want to go back to the dark again. We guarantee it. Take a Free Cloud CRM Software 30-day Trial today, or contact us directly for more information: 1.855.229.2043 (1.855.229.2043) or via e-mail at sales@salesboom.com.
| | |
| --- | --- |
| | Signup for The Salesboom CRM Newsletter: |
| | |
Cloud Sales Software Products