CRM Marketing Automation Software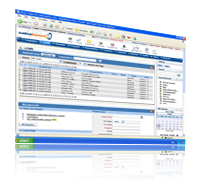 Our CRM Marketing Automation Software is the epicenter of all your marketing campaigns. Now, utilize our Online CRM to access and control every aspect of your marketing strategies in one convenient portal. Salesboom will help you focus on lead generation, create drip-marketing campaigns, track your cost of customer acquisition, and so much more. Sign up for a free trial and experience the world';s best Value-Based Online CRM.
CRM Marketing Automation and Integrated Sales with Zero Headaches

Salesboom on demand CRM Marketing Automation software will provide your marketing team with a view into the entire Customer Life Cycle automate and measure marketing campaigns, automate lead qualification and hand off to sales. Support the channel with campaigns created by real time sales and support data. Fully customizable real time analytics give you the insight to understand which marketing campaigns are performing and why. Manage the entire Marketing mix from online to off-line Campaigns and generate actionable Campaign performance metrics.

What is Marketing Automation?
Marketing automation is a branch of technology that enables organizations to streamline, automate, and manage the marketing process workflow, so they can maximize business efficiency and make revenue faster.
Marketing automation is a system software used by marketing departments and corporations to streamline the entire marketing process in order to effectively market on several online channels such as: email, social media accounts, Blogs, etc. Also, automate repetitive duties. Marketers have a lot of benefit from the automation because they will maximize efficiency and reduces human error. With Salesboom's CRM Marketing Automation package, you can manage a pipeline of prospect, current leads, cater their needs at exactly the right time and place also it will empowering your sales team. CRM marketing automation software will automate and streamline your marketing process workflow, enabling you to create better marketing campaigns with your sales people. Salesboom marketing automation software allows you to breed more qualified leads that are ready for sales commitment. It delivers a module to measure the success of your marketing campaigns. Our Cloud Based CRM Marketing automation software enables you to track your prospects leads, determine when a lead turn to become a clients and turn that lead to sales rep as soon as possible to make a deal faster.
Business Benefits Increase Qualified Leads
Analyzing and understanding how your campaigns are performing allows you to more accurately define those campaigns that work for you. With Salesboom's marketing software you can track the type of leads each campaign attracts, the types of products advertised, the volume generated by campaigns, etc.
Maximize Campaign Effectiveness
Tying every sales dollar back to a campaign source will justify your marketing dollars spent on campaigns. Salesboom's marketing software provides detailed Campaign, Contact and Lead tracking, reporting and analytical tools to give your team precise measurements on all types of campaigns from radio spots to newspaper prints.
Never Lose a Lead
All leads are easily captured from different sources, and routed in real time sales software to specific team members based on your own business rules. You can ensure that all your hard earned leads get timely follow up.
Market Segmentation
You now can systematically segment customers into groups based on customer information and other business rules to deliver unique marketing messages to each group.
Campaign Management & Analysis
Salesboom's Online CRM Software is a central location for marketers to plan and efficiently manage all their marketing campaigns. A real time sales software view of responses to running campaigns ensures timely response from across your organization. More about web-based Campaign Management.
List Management
Based on key attributes you can group contacts and leads onto lists or groups. Easily export lists in multiple formats to hand off to direct mail houses and partner agencies.
Response Tracking
Connect each lead to the campaign source and track response time to immediately know which sources are generating the most or the least leads or business in dollar values.
E-mail Marketing
Quickly send and track mass personalized e-mails to facilitate customer communication and lead cultivation. Segment lists into group to send personalized marketing messages.
Customized Reporting and Analytics
Use best practice and standard reports or instantly customize your own with point-and-click tools to gain critical insight into your lead generation campaign, win/loss reviews and customer trends.
Remember, With Our CRM Marketing Automation feature, you will be able to market your product well with a reasonable price and an accurate guaranteed results.

Maintain a targeted marketing campaigns based on clients profile and their buying history.


Execute email campaigns to your prospects and current leads.


Keep Track your marketing expenses in real-time.


Improve and enhance the quality of your generated leads.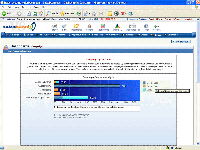 Also, by integrating your Marketing Automation with Salesboom Sales Force Automation, you can easily improve your Business return on investments (ROI).

Try our Hosted Marketing Automation Software- Free for 30 days.
Salesboom.com's Cloud CRM software is completely on demand. A free 30-day trial is available with no software to download and no strings attached. Salesboom Cloud CRM upgrades are included and are delivered transparently to all users multiple times a year.
Learn more about our Bulk Email List Marketing Software
Learn more about our Marketing and Sales Tracking Software
Free Tips to Drive Team Sales Performance
Once you truly gain full visibility into your company's business processes, you'll never want to go back to the dark again. We guarantee it. Take a Free Cloud CRM Software 30-day Trial today, or contact us directly for more information: 1.855.229.2043 (1.855.229.2043) or via e-mail at sales@salesboom.com.
| | |
| --- | --- |
| | Signup for The Salesboom CRM Newsletter: |
| | |
Cloud Sales Software Products