Marketing Automation Software Screenshot
Salesboom Marketing Automation Solutions are used by thousands of companies world wide to automate their entire marketing processes, increasing marketing results by folds in some cases.
Most growing businesses require the tools to help attract and keep customers effectively and on-budget. Salesboom on demand, web based and hosted marketing automation and campaign management solutions will streamline your marketing processes and help gauge the effectiveness and profitability of all your promotions and campaign.
Control the lead Qualification Process The definition of 'Qualified Lead' varies from as your marketing efforts bear real knowledge into your customer base and with the changes in your sales pipeline. Salesboom.com offers a system that gives fine-grained control over how leads are qualified and handed off to Sales that fits your business model today, and is extensible enough to allow real time tune-ups to the process as is dictated by your current situation.
Salesboom Workflow Automation Engine will streamline your business processes by reducing your workforce man-hours required to accomplish redundant and time consuming tasks. Your managers and designated users can be alerted with problematic situations to proactively resolve them quickly.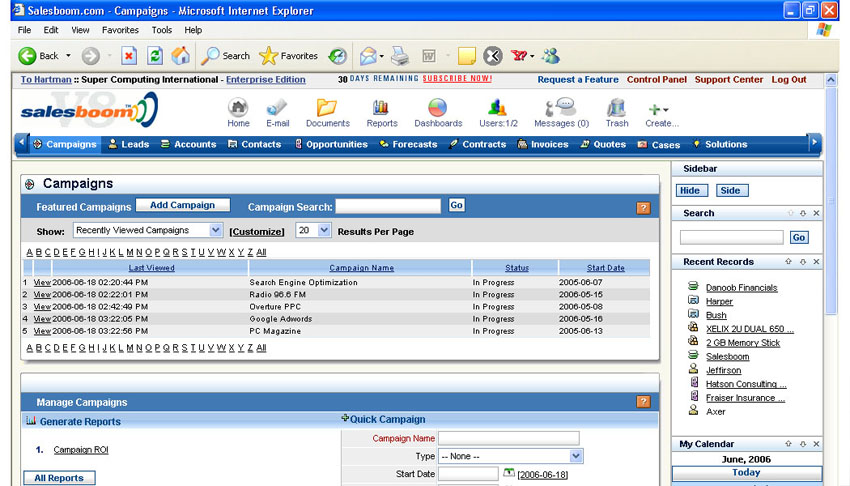 CRM Marketing Automation Dashboard Screenshot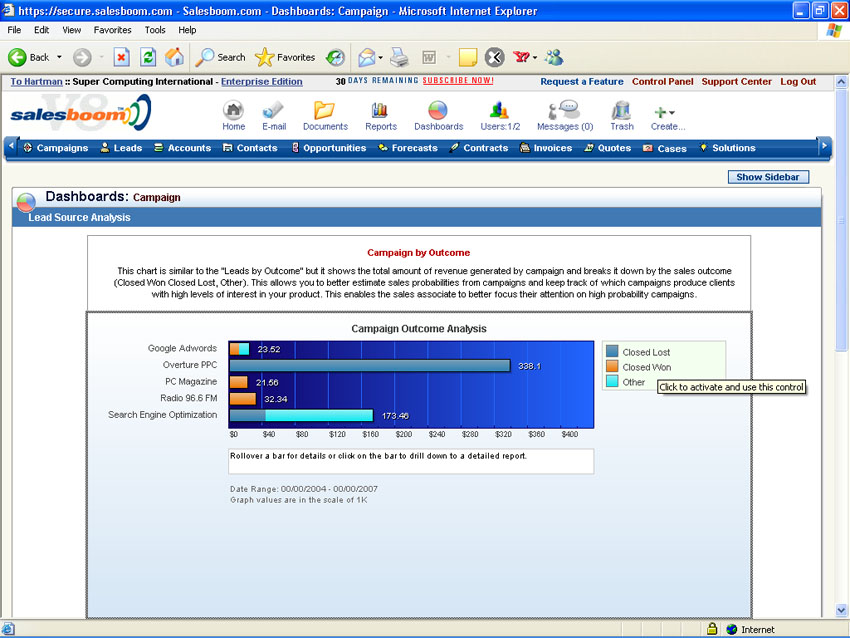 Cloud Sales Software Products