Purchasing Cloud CRM Software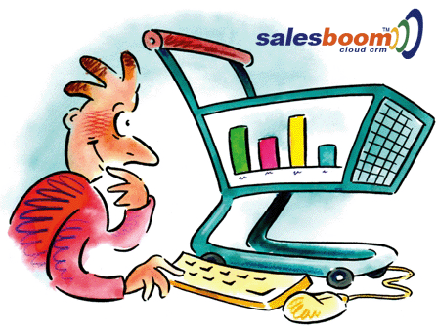 Once a company decides that purchasing Cloud CRM system software solution is needed to automate business processes, increase revenues, decrease overheads and nurture happy customers and keep them away of competitors' temptations, the Cloud CRM System software purchasing process can be a dilemma on its own. Many companies buying A Cloud CRM software solutions focus on features and prices instead of focusing on actual business gains to be expected from the cloud CRM System software purchased.

CRM solution is very well known for its company-wide benefits such as the ability to optimize staff efforts to nurture more clients using its powerful customer insight capabilities. CRM tools can facilitate collaboration across business sections and channels And also gives real time visibility into how your business is doing.

Basically large corporations looking to adopt CRM system software are faced with the challenge of choosing the best CRM tool for their businesses. The Cloud CRM market is cluttered with over-promised and over-priced vendors that their sole focus is getting clients to pay more regardless of their CRM success.
When deciding what Cloud CRM system solution to buy, you must focus on 4 main points:
1) Implementation Speed: Before price even becomes a factor in your decision to purchasing cloud CRM system software, you must investigate the length of time required to implement the cloud CRM software system into your company system. Buying cloud CRM is one thing, and customizing and deploying it fast is another.
2) Flexibility of the cloud CRM purchased: Before you end up purchasing cloud CRM system software that is not flexible enough to integrate with other diverse business systems, look at the future of your business needs and buy a cloud CRM system software that will accomodate them. A good start would be investigating if the purchased cloud CRM solution has a web services API.
3) Usability and Cloud CRM user adoption: No matter how great the cloud CRM software system purchased is, unless it is usable your employees will not adopt it. User Friendly interfaces with Ajax capabilities is often a good start to decide if you are purchasing the right cloud CRM system software or not.
4) Less IT resources required the better: Finally, how much IT resources are required to kikstart and maintaing a Cloud CRM system project. Before purchasing a cloud CRM software system solutions, make sure that the least amount of IT resources are required. Look for user-friendly configuration-based customization and reporting via point-n-click interface before you buy a cloud CRM system software solution.
Eventually, No matter how powerful the CRM software, or how great or famous the CRM vendor is, unless the CRM solution becomes a company-wide strategy, all your efforts are bound to fail and your CRM investment will become a wash.
Once your business organization can quantify the results to be driven from a Cloud CRM software purchase, a real Return On Investment (ROI) can be calculated. Before you decide on your Cloud CRM software purchase, consider these points to plan for which Cloud CRM SYstem Software to acquire.
Once you truly gain full visibility into your company's business processes, you'll never want to go back to the dark again. We guarantee it. Take a Free CRM Software 30-day Trial today, or contact us directly for more information: 1.855.229.2043 (1.855.229.2043) or via e-mail at sales@salesboom.com.
| | |
| --- | --- |
| | Signup for The Salesboom CRM Newsletter: |
| | |
Cloud Sales Software Products