Best Customizable Cloud CRM Software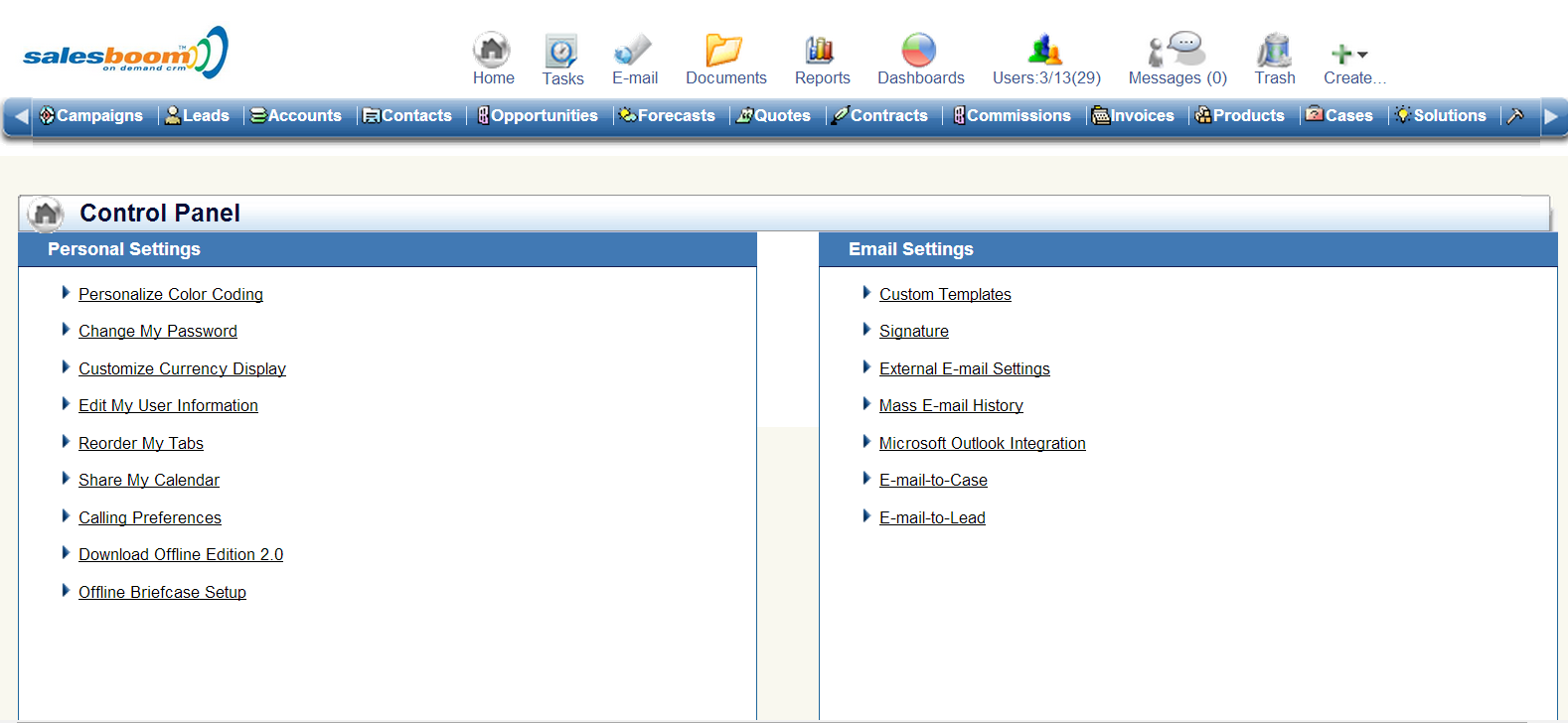 Customizable Cloud CRM System Software Online has opened a lot of doors for small to medium sized enterprises with its ability to provide a cost effective customer relationship management solution. Salesboom.com's Customizable Cloud CRM Software solution Online is easily tailored to fit the needs of any company no matter the specific requirements. Our highly developed Cloud CRM platform makes customizations quick and easy, in no time you could be up and running with your own custom Cloud CRM Software online solution.

Customizable Cloud CRM Software Online by Salesboom has different levels of customization possibilities. First we can create a custom Cloud CRM solution for you through communication to uncover exactly what your requirements are. This is a swift process which provides the fastest ROI and shortest implementation time.
Another way we provide Customizable Cloud CRM Software Online is with our Web Services API, this allows your own team of developers to design your custom solutions. With a separate platform for development we can ensure there will be no service interruptions while your development team works. This is a great way to integrate any existing software solutions your company currently leverages, the Salesboom Cloud CRM platform can be easily integrated with almost any other platform to provide smooth workflow.
Possibly the fastest example of our Customizable Cloud CRM Software Online are the customization made by yourself. You don't require any code design knowledge with Salesboom Cloud CRM, our software is driven by AJAX which allows anybody to drag and drop features or add tabs and fields with a few simple clicks. This part of our Customizable Cloud CRM Software Online allows anyone to have a custom dashboard to display exactly what information they work with the most. This feature is a great time and click saving function designed with cutting out as many steps as possible when operating within our Cloud CRM Software so you can get more done.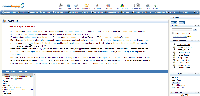 Remember, Salesboom Cloud CRM Software is a market leader in CRM software for over a decade now. It combines the best of business processes and technology that delivers powerful CRM services. We offer a lot of Cloud CRM and business application services that enable clients and users to automatically record and store business data.

We offer a Cloud based CRM system to enhance the power of web for marketing, sales, and customer support tools needed for marketing and selling. Our system also provides tools for managing and analyzing all the current and historical data and activities.
Also, Salesboom utilizes the power of the Cloud to deliver a complete business management solution that is easy to install and inexpensive to maintain. Salesboom CRM System solution is web-based so you can get started immediately and eliminates expenses associated with installing and updating desktop software. Our CRM is a highly flexible and the most user friendly platform, and that is what differentiates Salesboom CRM solution from other CRM software, as a result, that makes the product extremely easy to use.
We offer a comprehensive CRM system software package with customization tools. One of its unique features is the real time analytics dashboard that delivers easy to view specific business information which is always up-to-date. Salesboom online CRM software offers different plans for professional, advanced and enterprise level businesses. It can automate workflow and provide analytics that helps to fill the productivity of business. The Salesboom Cloud CRM system application is comprised of Marketing automation, Sales force Automation, Customer Support, Employee Tracking, Knowledge Management and more.
Customizable Cloud CRM Software Online is a great alternative to implementing an on premise solution. On premise CRM solutions have a much longer implementation period and a greater cost for customization. Besides these two added price tags comes the cost of hosting your own server, large up front software cost and the difficulty involved in networking. Our Customizable Cloud CRM Software Online is provided to you using the SaaS model which stands for Software as a Service. We take care of all the hosting costs and there is no networking involved, all information is available 24/7/365 in real time on any computer with internet access. Don't take our word for it, view some customer testimonials or try our Free 30 day online Cloud CRM Software Trial.
Cloud CRM Software Solutions
Salesboom.com Web-based Online Cloud CRM Marketing Software Solutions are purchased and utilized by the Property Rental Services, IT, Legal, Engineering, Health, Real Estate, Automotive, Corporate, Call Center, Pharmaceutical, Hospitality and the Service industries around the world, including USA (United States of America), Canada, UK (United Kingdom), Orlando, Colorado, Gulf Florida, Las Vegas, Oklahoma, Detroit, California, Illinois, Utah, Indiana, Ohio, San Antonio, Liverpool, Oregon, Seattle, Phoenix, Puerto Rico, South Carolina, Washington, Sweden, Brazil, Egypt, Dubai (United Arab Emirates), Saudi Arabia, France, Spain, Germany, China (Hong Kong, Shanghai), Holland, Japan, Australia, Bahrain, Kuwait, South Africa Singapore, Qatar, Oman, Italy, Lebanon, Turkey, Jordan, India, and many more.
CRM will continue to be the driving force behind business growth and a properly managed customer database will prove essential. Try our Free CRM Evaluation today and see how easy it is to streamline your workflow processes.
Cloud Sales Software Products