Why Sales Management Software?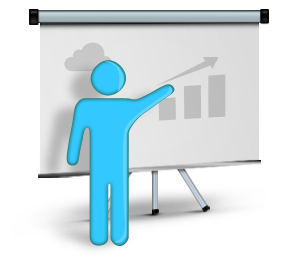 Thinking of getting a sales management tool in order to help you manage your sales pipeline?
Before proceeding with adopting any of the available Sales Management Software tools in the market, you must carefully digging the search engines to define the best Sales Management tool, evaluate the technology, study all the alternatives and all the valuable features of this tool.
You as a business owner, an executive Or Sales manager should emphasis on your sales pipeline requirements and an understanding of your entire sales process.

There are several sales management software features that are important to keep in mind before adopting any sales management solution into your company. These include:

Saving Time and Effort.
The best Sales management software tool must save the consumed time in redundant tasks in your sales process and also, save your sales reps efforts which will make their life easier and encourage them to do their best and achieve your company goals.
Increase Business Productivity.
The main targets of adopting sales management software solution is maximizing the business productivity and takes your business to the next level and have a control power over your market.
Close More Sales Deals.
The main purpose of any Sales management software tool is tracking sales tasks and activities in order to close more deals faster than usual to increase business effectiveness.
Organize Sales Activities.
The chosen sales management solution must organize all your sales activities and your sales reps proposals which will enable you to keep an eye on your sales people and enable you to measure their efficiency.
Data Availability.
One of the great features that must be in your sales management system software tool is " Data Availability " in order to access your sales information from anywhere and anytime, you only just need an internet connection and a browser on your device.

As a matter of fact, there is a tool that provides you all this remarkable powerful features which is a part of the "Cloud CRM Software System" package which is called "Sales Management Software" which will help you manage and automate your entire sales processes with just a few clicks without any extra effort or wasting your sales reps valuable time, it will streamline your sales pipeline and enable you to keep track of all your sales activities.

Eventually, Sales Management System Software Solution offers powerful features to help you promote your business and nothing to slow you down, you will actually want to use it.

Also, No matter how powerful the Sales Management Software solution is, unless the sales management software solution becomes a company-wide strategy, all your efforts are bound to fail and your sales software investment will become a wash.


Once you truly gain full visibility into your company's business processes, you'll never want to go back to the dark again. We guarantee it. Take a Free Sales Management Software 30-day Trial today, or contact us directly for more information: 1.855.229.2043 or via e-mail at sales@salesboom.com.
| | |
| --- | --- |
| | Signup for The Salesboom CRM Newsletter: |
| | |
Cloud Sales Software Products