Drip Marketing Software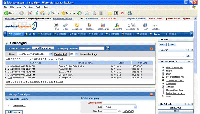 Marketers already know what is Drip marketing but there is a few business owner don't know the importance of a drip marketing.
Drip marketing is the rather inelegant term for a marketing campaign, it is a communication technique that allow sends a pre written message to current clients or potential clients. These messages usually take the shape of e-mail marketing.
Conducting Drip marketing campaign is a breeze with Salesboom Cloud CRM System Software solutions, you can easily and quickly email newsletters, promotions, upcoming events, press releases, articles, white papers, updates and partnerships on a timed schedule all within one Cloud CRM platform and track how you've connected with contacts or leads. The Drip Marketing Software is used to support campaign planning and is useful when setting wide communication goals. This strategy can be applied when launching a new product or repositioning an existing business.

Use Salesboom Cloud CRM Software to create a series of html email templates or choose from the many built in, then decide when you want them sent out and who you want to receive them and watch how the automatic process does all the work. You just need to set up a schedule of when you want each template sent based from the date is was created and Salesboom will merge contact and lead information saving you the need to enter email addresses each time.
With the click of a button you can open a campaign to see all related records, view emails and create or edit your marketing schedule within one area. Information is updated in real-time with Salesboom's automated workflow processes allowing information gathered by our Web Capture tool to be accesses immediately. When a lead signs up from your web site via an online form generated by Salesboom's Web Capture tool, Salesboom handles everything. Immediately and automatically a thank you email can be sent and the newly acquired lead is automatically entered into
| | |
| --- | --- |
| | Easy to follow steps to automating your Drip Marketing campaign: |
| | Create your draft email campaign emails as templates |
| | Set the schedule of when you would like your emails sent |
| | Then all you have to do is update that email template with the correct content before the scheduled sending |
Drip Marketing Campaign Pros
:
Building awareness is one of the biggest important pros of drip marketing strategy. It fixes your business name and message in the potential clients mind.
Drip marketing technique can inform potential clients about your products and your industry by giving useful information while building trust in your company.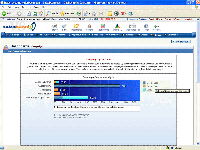 Remember, Drip Marketing Software is an automated process that sends a pre-prepared messages to your potential clients at the proper moment to announce them about your new features and new products & Services. It is a marketing technique that involves sending several promotional emails over a period of time to a subset of clients.
Once you truly gain full visibility into your company's business processes, you'll never want to go back to the dark again. We guarantee it. Take a Free Cloud CRM Software 30-day Trial today, or contact us directly for more information: 1.855.229.2043 (1.855.229.2043) or via e-mail at sales@salesboom.com.
| | |
| --- | --- |
| | Signup for The Salesboom CRM Newsletter: |
| | |
Cloud Sales Software Products