Mobile CRM App For Android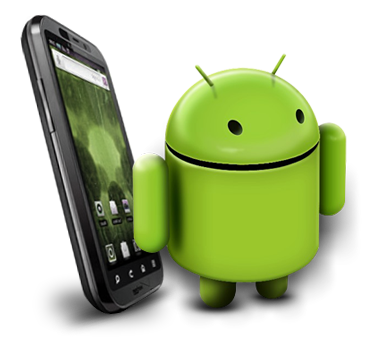 In the business environment, organization is half the battle. In global sales rules, being able to quickly and easily see your sales pipeline is what differentiates the winners from the losers. Providing your sales team with full mobile access to your sales pipeline will ensure they all have the edge they need to perform more efficiently. That's where an effective mobile CRM app comes into play.
Salesboom CRM software is a ready-to-run app that extends your existing CRM solution to mobilize your sales organization on the channel of their choice. Arm your business with the right information to optimize the sales pipeline. Salesboom is the #1 Mobile CRM app for Android in Google Play. Access and manage your leads, contacts & deals from your phone or any device. Create tasks and generate reports on your mobile.

Salesboom CRM software package is the most user-friendly CRM System solution for your android mobile devices. Our Salesboom Mobile CRM app will look, and function as naturally as the other ordinary Android apps you love and used to work with.
Designed from scratch for your Android device, our CRM Android phone app enables you conduct all of the same business processes using your mobile as you would on your desktop. With Salesboom CRM Solution automatic syncing and offline access means you never have to worry about data transfer. Any offline activity is instantly updated as soon as you reconnect to your network and syncing happens instantly.
While Salesboom CRM system is on your mobile devices, get full and real time access to your clients' information, receive sales notifications, generate reports, and create tasks and much more.
Capture leads directly into Salesboom CRM solution and follow-up with them quickly by assigning sales rep, creating tasks and notes, sending follow-up emails right from the Mobile CRM app. Our mobile CRM app enables you to add tasks, view contact details, or catch up on the status of a project from anywhere.
The Salesboom mobile CRM app for android comes with a number of tools that enable you collaborate with your team and get answers for your customers quickly. Personal and organizational files are only a tap away.
The Salesboom mobile CRM app comes with shared calendar and tasks. You can view your daily schedule, add an appointment, set-up reminders or arrange meetings directly from your android device. As well, you can add a new task for yourself or create one for your co-workers or your subordinates. Additionally, you can sync your mobile contacts and calendars with our mobile CRM app.
With Salesboom CRM Package Keep in touch with your clients from any location:
View upcoming events.
Stay productive with quick access to your important data.
Access contact data all from one location.
Some of Salesboom powerful features:
Salesboom delivers the ability to view recent activities on the CRM app's home page. The options to email, share a document, or map an address directly from a contact. If that isn't enough reason to adopt our CRM App, Salesboom also enables you to access and modify your business data offline. We also like the fact that the app has a simple and easy interface which makes it even more convenient to view your entire sales pipeline while on the go.
Many users say that Salesboom CRM makes it easy to focus on the most profitable opportunities by enabling the user to measure the return on investments (ROI) of each marketing campaign. Not only capturing leads directly into your CRM system, you also can connect your social CRM feature with your social media accounts to keep up to date on the latest social news. If the social media channels are not your thing, you can connect your business LinkedIn account to the Salesboom mobile CRM app and build good relationship with several enterprises. Also, you can access news, blogs, events, videos and your Partner Network.
This app encourages open communication between the client and your team using phone, email and text. In addition, the mobile CRM app allows agents to quickly find answers to technical questions. Offline data access allows you to continue work without an Internet connection and the robust reporting capabilities enable you to see over 40 different reports to measure sales and marketing departments' effectiveness and user tracking.
With the idea that customers should remain the focus of any business endeavor, our CRM app was created to assist businesses to meet their specific needs. Just know that Salesboom basically enables a business to customize other features to the already awesome app features, enabling every organization to have a unique experience with our CRM app for android.
Adopt Salesboom CRM Solution package and super-charge your sales rep and maintain collaboration across your global organization. Also, anywhere you can access the live data you need and have insights you need to make smarter decisions.
Salesboom is the most affordable CRM solution package of some other popular CRMs on the market and also, the most user-friendly and customized one. With the ability to integrate with Salesboom, Microsoft Office and Outlook and Google Apps make it a good fit for small, medium and large businesses. For those who are fond of sales, analytical and measuring productivity reports, you have the ability to create bar charts, pie charts, or line graphs to view your sales pipeline and business workflow. Additionally, its time saving design makes it seamless to get to essential data with fewer clicks than other CRMs software.
Salesboom gives you a sales, marketing and project management pipeline so you can have full visibility even after a project is sold.
Once you truly gain full visibility into your company's business processes, you'll never want to go back to the dark again. We guarantee it. Take a Free CRM Software 30-day Trial today, or contact us directly for more information: 1.855.229.2043 (1.855.229.2043) or via e-mail at sales@salesboom.com.
| | |
| --- | --- |
| | Signup for The Salesboom CRM Newsletter: |
| | |
Cloud Sales Software Products