How CRM Software Benefits Insurance Companies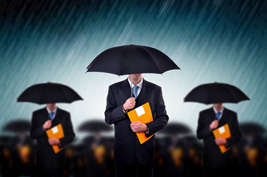 Currently, the Insurance Industry is in a state of change where today's insurance field is becoming extremely complex and more competitive. As the industry continues to search for growth, obtaining clients has become difficult due to large market share ownership by the big insurance providers. Economic downturn is making it a problem to realize top-line growth, placing a higher emphasis on improving profits by way of cost management. It seems like today, anyone who is able to form some sort of insurance products, is. They are marketing, selling it, and in turn creating even more competition. Banks have begun to become the main cause of this new insurance surge, and there are a larger percentage of people out there buying this insurance that really is not as beneficial as buying coverage from a true insurance carrier. Today's customer is capable of doing their own research on the Internet, comparing who is the best buy for the right amount of money, adding to the increasing pressure of reaching target margins, return of equity and capture the wanted market share. Compounding the problem over all of this is, the recent blast of mergers and acquisitions, which have taken place. Regulations have also impacted how business is run, causing the insurance world to be additionally complicated. The sluggish economy, regulatory changes and the ever changing state of transitions technologies are all reshaping the insurance industry.
How Salesboom On Demand hosted CRM can help the Insurance Industry...


PDF: Insurance CRM web based software

Word Document: Insurance CRM web based software


Sign-up For our Free CRM Software 30-day Trial or contact: Tel: 1.855.229.2043 (toll free in North America) or 902-446-7293, Fax: 902-446-4850 sales@salesboom.com
Cloud Sales Software Products