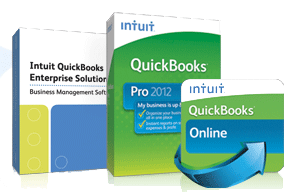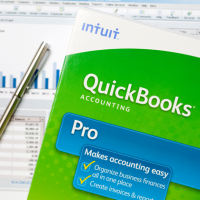 Online QuickBooks CRM Integration
Salesboom CRM for QuickBooks online enables all QuickBooks users to have a unique experience of molding great Cloud CRM features with QuickBooks world class accounting software.
Having the best of both worlds is now possible thanks to our dedicated development team that worked exclusively on implementing new technologies on Salesboom platform to manifest ease of use, 100% accuracy in data transactions and allowed unlimited customizations suiting every and each customer and QuickBooks user. With Salesboom CRM for QuickBooks Software, you will enjoy the following features and more:

CRM For Quickbooks Online Features:
Seamless data transfer (contacts, accounts, products, inventory sales/purchase orders, quotes, invoices, etc.) between QuickBooks and Salesboom Cloud CRM.


Manual and automated data import and export from QuickBooks to Salesboom CRM and vice -a- versa.


Manual and automated sync between CRM contact and account details and QuickBooks.


Manual and automated sync between Salesboom custom and standard fields and QuickBooks.


The ability to overwrite data and manually select fields while synchronizing.


Salesboom Online CRM Software will keep all data transfer history/records and save it for you to come back to anytime.
CRM integration with Accounting Software is what any company needs to excel and succeed. Our CRM for online QuickBooks Software gives you the ability to migrate data bi-directional between CRM and QuickBooks will raise the speed of workflow between different departments in the company and will guarantee accuracy in data transfer eliminating the risk of glitches in manual data entry such as duplications and synchronization. Salesboom's QuickBooks CRM solutions are not limited to standard integrations only. The customizations in the QuickBooks with CRM integration are unlimited and based on customer feature requests. A dedicated integration team of developers is always on the go for special features requests, customizations and modifications. Our CRM Cloud has no limits.

To order Salesboom QuickBooks CRM Integration software, you need to have the following:
Software Requirements:
Business Benefits when acquiring CRM for QuickBooks Software from Salesboom:
One view of customer, company, quotes, invoices, etc. organization wide.


All departments share Real-Time information on customers, accounts, inventory, orders, etc...


Reduce errors and save time - No more manual data entry which is error prone and results in incomplete, duplicated or missing data.


Easy Inventory Management - Never again worry about the inability to fulfill and order due to lack of inventory. Reduce inventory management problems by having accurate and up to date information in both; CRM and QuickBooks.


Customized and Rapid Implementation - Salesboom does all the heavy lifting to deliver an integration that is customized to your organization, within hours. The software runs in the background, so there is no extra software for you to learn.


CRM for QuickBooks online is supported by Salesboom - No more dealing with middleware or juggling vendors to resolve issues. Salesboom Cloud CRM is the only vendor you will deal with in the process of integrating QuickBooks.


Affordable Pricing - Pay as you go model with low annual fee reduces large upfront software acquisition costs.
Pricing:
$495.00 one time setup fee

$900.00 per year for up to 10 users

$1800.00 per year for 11+ users

Custom integration available for extra fee


About Salesboom

SalesboomTM is a world leader in delivery of on-demand Customer Relationship Management (CRM) and Enterprise Resource Planning (ERP) solutions.

Salesboom has over 28,000 subscribers from around the globe, ranging from SMB to Fortune 500 customers, in over 154 countries around the world. Salesboom.com solutions drive innovation, enable business realignment, and enriches customer relations across the enterprise.

Sign up for a Free CRM Software 30-day Trial
Phone: 1.855.229.2043 (1.855.229.2043)
E-mail: info@salesboom.com
Once you truly gain full visibility into your company's business processes, you'll never want to go back to the dark again. We guarantee it. Take a Free CRM Software 30-day Trial today, or contact us directly for more information: 1.855.229.2043 (1.855.229.2043) or via e-mail at sales@salesboom.com.
Cloud Sales Software Products