Home

Products

Tools

Sales Force Automation

Key Features of Sales Force Automation in the CRM
Key SFA Software Tools Features | CRM Software | Sales Force Automation

Web Based CRM-Sales Force Automation Software Features:
   
Lead Management
Automatically capture leads from your web site, or import them from any other source. Your leads are routed to the right sales rep based on business rules you have customized. All leads are tracked through the pipeline in real time in the cloud base sales CRM software.
 
   
Web based Account & Contact Management
With Salesboom CRM software you get instant company-wide access to your current and past customer information, interactions,complaints, issues, purchases, notes, emails and all other activities and correspondence enhancing collaboration between sales, service and marketing teams.
 
   
CRM Sales Forecasting Management
With a 360-degree view of past trends and current opportunities, advanced automation functionalities, built-in best practices, and the ability to instantly share information across your small business, generating accurate forecasts is quick and easy. Sales data can be viewed by time frame, territory, management, and more. All data is accessible via the web at anytime and from anywhere.
 
   
Sales Opportunity Management
All opportunities across all sales reps, all territories and all managers, are accessible in real time sales software. With the click of a button you can capture opportunity milestones, competitor info, key design issues and other critical data. Enjoy a rich in features Sales Force Automation software.
 

Commissions and Compensation Management Manage your sales commissions, compensations, bonuses and risidual revenue in a central place. Calculate your due payments and forecast your future revenues. Create real time commissions reports.

Expense Management and Tracking in the CRM Track all your sales related expenses in a central CRM solution. Redeem all prospect and customer sales expenditures on time. Monitor employee spending and manage the approval processes swiftly. All employees are centrally connected to a CRM software in the cloud.
   
Activity Management
Allow your sales team to collaborate by scheduling events, assigning tasks and coordinating meetings. Centralize access to standard and special communication tools and presentations. Get an instant view of sales rep activities and compare them with other sales representatives.
 
   
Customized Reporting & Analysis
Our built-in Best Practices reporting and customizable reporting will allow you to gain critical, up-to-date insight into your sales pipeline, performance against competitors, and much more.
Online Sales Force Automation Sales Forecasting Software



Salesboom's Key CRM Tools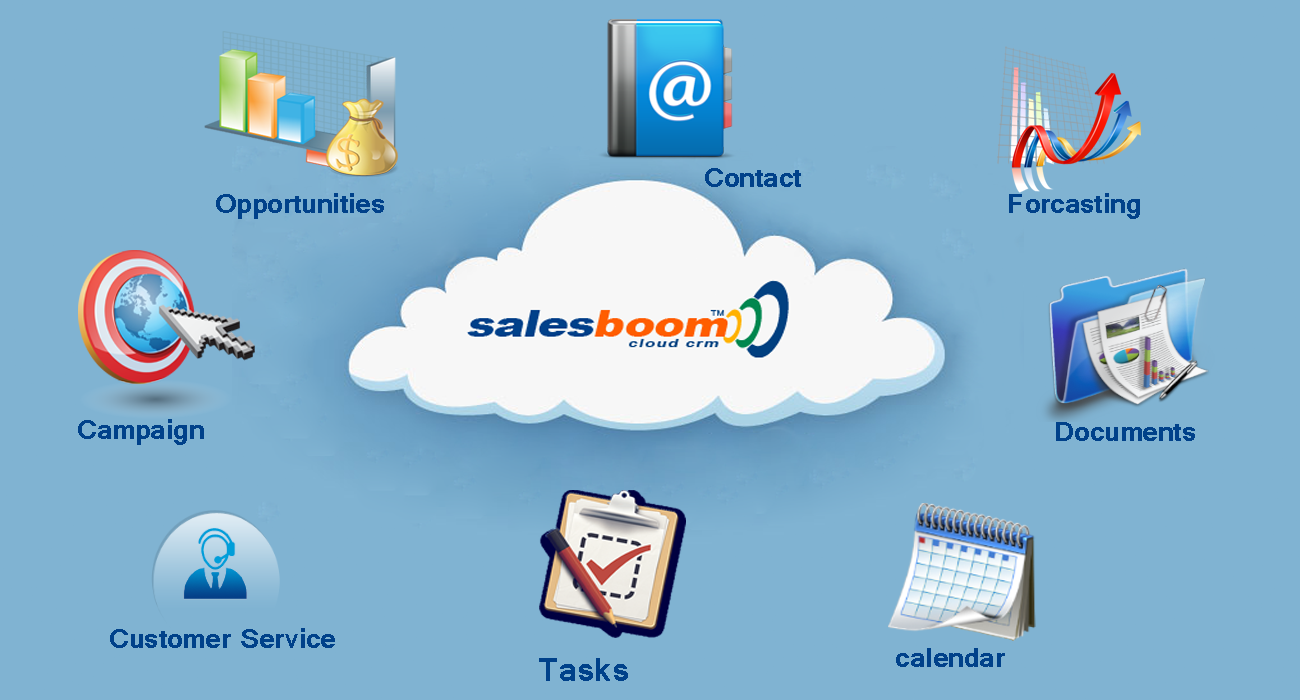 Online CRM Sales Force Automation Screenshots: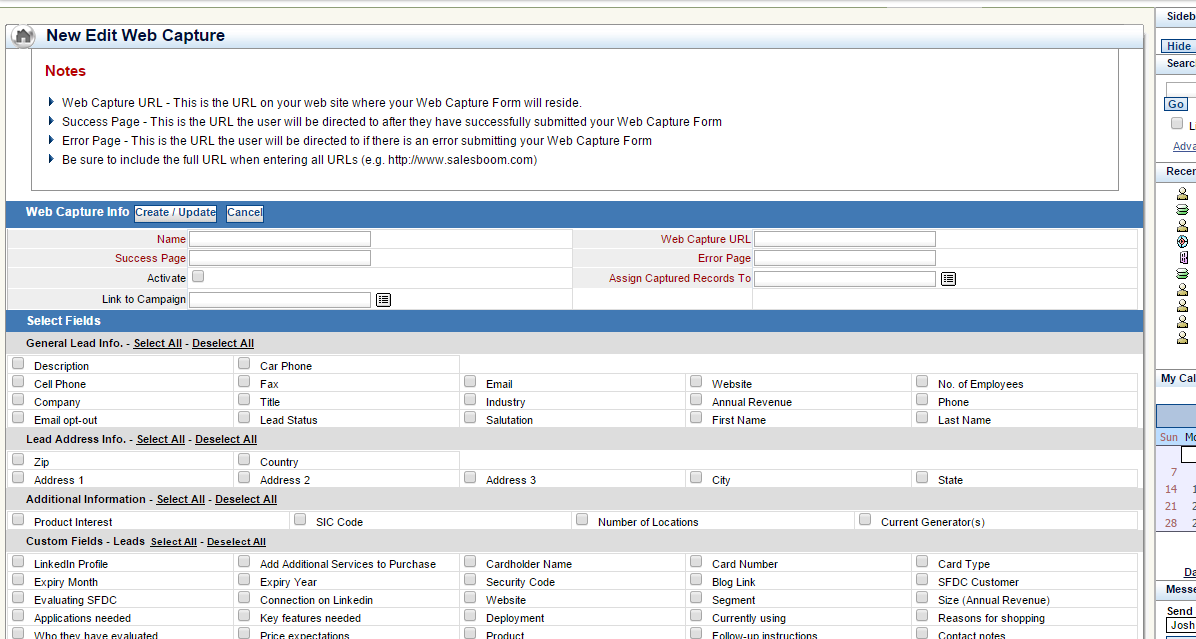 What is Sales Force Automation in CRM?
The ability to automate your sales process by utilizing sofware tools to manage sales activities is the standard definition of Sales Force Automation. While a comprehensive list of SFA features is enticing, encouraging sales people to adopt the SFA solution can be more important. There are a wide range of Sales Force Automation Features. A solid cloud based Sales Force Automatin software like Salesboom CRM would have an impressive list of SFA features.
The definition of Online Sales Force Automation software should also outline the benefits and advantages of sales automation.
Since 2003 Salesboom CRM has been developing and deploying sales automation solutions and listening to our customers for constant improvement. Our Sales Force Automation web based software solution includes solutions and features like: Lead Management, Contact Management, Account and Opportunity Management, Sales Forecasting, Commissions Tracking, Expense Management, Collaboration, Analytics and Reporting and other important SFA- Sales Force Automation Features.
While each CRM software company in our space defines sales force automation differently, the standard understanding of a solid defenition of Sales Force Automation (SFA) includes a fully customizable tool that manages the sales cycle from lead-to-cash in a central connected system. A solid business process workflow engine to automate tasks, create reminders, edit customer-data automatically should be at the core of the CRM Sales Force Automation solution. The rnge of CRM SFA features must be clearly defined.
Sales Force Automation Benefits:
It's all about the followup. A solid CRM Sales Force Automation software with a user friendly Sales Force Automation would help the sales person followup with his prospects and customers on time.
Advantages, benifits and disadvantages of Sales Force Automation:
We have compiled a list of advantages and benefits of CRM and Sales Force Automation software solution.
The only disadvantage of a customer-facing Sales Force Automation software application solution is you will get your employees used to depending on a brilliant sales solution to automate the entire sales process.
Sales Force Automation Functionalities:
- Automate your redundant sales tasks and activities
- Close more sales quicker
- Automate followup activities
- Central repository for all customer data (A Central Database of Customers)
- Automate the lead assigntment process
- Synchronize your calendar, emails, tasks, etc with Outlook365, Google Apps (Gmail, Calendar,tasks)
- Log and report on inbound and outbound sales calls
- Sales pipeline management
- Cretae happy customers
- Create Sales Forecasts, Reports and KPIs
- Integrate with Accounting (Invoices, quotes)
- Real Time Alerts and shared data in real time
- Manage your drip marketing swiftly
- Lead scoring
- Qualify leads and manage approvals
- Territory Management
- Document management with Mail Merge
- Lead nurturing
- Create quotes and pricing and proposals
- Added project management features
- Create, edit and manage (submit for approval) timesheets
- Understand and report on profitable sales
- Manage and monitor sales quotas
- Manage sales employee turnover by owning your customer data and managing data ownership and assigntments.
- Web captue data from your website. Capture lead and customer information directly into the CRM. Web-2-Lead, Web-2-Contact, Web-2-Account.
- Self-service import and export of sales data using spreadsheets (Excel, etc)
- Customize the entire Sales Force Automation system: (custom fields, custom tabs, custom workflow rules, custom reports, custom search, custom dashboards, custom user interface, custom daily/monthly company messages, custom email signatures, custom email templates for marketing campaigns and sales emails and newsletters)
- Click-2-Dial, texting, chattbot.
- Secure and hourly-data backup of your data
- Api and pre-built integrations (Mailchimp, DocuSign, Twilio, RingcCentral, Zappier, QuickBooks, Slack, Twitter, LinkedIn, Favebook, Instagram, Pinterest)
- In-house CRM professional services and in-house training
- Instant messenger
- Product Database and products Catalog
- Sales AI (Sales Artifical Inttilegence)
- Best Time To Call Prospects and Customers feature.
- Parent-child Account relationships
- Duplecate records detection
- Account based Marketing and Sales
- Conversational Marketing
Salesboom SFA is a Mobile Sales Force Automation Software solution. Cloud based CRM software with advanced Sales Force Automation (SFA) tools. A recent Sales Force Automation case study suggests that when an online sales force automation solution is inplace, sales reps close 31% more opportunities and increase quarterly sales by over 28%.
Use Salesboom Sales Force Automation cloud to automate and streamline your sales overnight.
Most sales managers and executives when evaluating different Sales Force Automation companies, once they get to see our SFA Demos and Trial, make up their minds quickly on what SFA solution to use.
Contact us today for a customized Sales Force Automation Demo for your business.