Sales Territory Management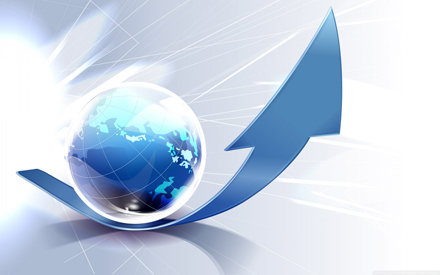 Salesboom Cloud CRM Software picks up the slack that Salesforce.com has left behind by introducing CRM sales Territory Management to your sales teams. Leave the remedial tasks behind by allowing Salesboom to instinctively keep your sales teams organized and grouped by territory, allowing ease of lead routing & assignment policies. Using these Cloud CRM Software Tips will keep your Sales Representatives focused on what they do best - selling, while Salesboom handles the rest. When you compare Cloud CRM system software, Salesforce.com does not support true Sales Territory Management systems.

Salesboom Cloud CRM software provides a powerful feature called Sales Territory Management in their CRM system package. First of all, The Territory word can be used for much more than just simple geographical meaning. What Sales Territory Management does in reality? It is developing a new level of market segmentation for clients Accounts, Contacts, etc... And that segmentation can be arbitrary based on product lines, client's profiles or any other criteria. Our Sales territory management can be used to create sales forecasts and assign sales quotas to appropriate sales reps. On this token we would like to mention that Salesboom CRM's Forecasts software module is much more usable for serious sales management purposes.
Sales Territory Management Pros:
Our CRM Sales Territory Management fundamentally changes the way your data is shared and accessed among CRM users. Usually, data access was determined by the ownership, user roles and the access privileges assigned to them. CRM Sales Territory Management will enable for a more dynamical way to share records between CRM Software users. CRM Sales Territory Management Software is a multi-dimensional data segmentation tool. This opens up new opportunities in sharing, reporting and forecasting for the entire sales process, a single piece of data record can be managed by multiple CRM System users, will show up in multiple forecasts reports. The multi-criteria segmentation of Sales Territory Management system will take reporting and dashboards to a new level. Instead of placing a client in one data "bucket" or another, it can now be in many. Furthermore, reports built with this complexity in mind will provide new insights into sales results. The use of sales territory management enable sales reps to be assigned to specific area or particular product and that will help keep them focused. They will have to look at clients, sales opportunities, forecasts and quotas in their area only. The multi-dimensional nature of sales territory management will make sales management effective as well as finding cross-selling opportunities possible.
Continued CRM Comparison - More Reasons to Choose Salesboom over Salesforce.com
Other Related Documents
Looking for that small business Goldmine? Don't be a SAP; ACT! and Maximize your small business with Salesboom!
Read more about salesforce.com failures and how to migrate from Salesforce.com to Salesboom.com.
Salesboom offers many more variances from Salesforce.com than simply outlined above. We strive to make all our features more accessible, easier to use and better equipped to handle your small business processes than our competitors. So try the Salesboom software for yourself and notice all the subtle (and not-so-subtle) enhancements you'll find in Salesboom as compared to Salesforce.com, or any other on demand hosted CRM software provider. We know you won't regret it. Do a CRM package comparison for yourself and see the difference!
Take the 30 day FREE small business crm software trial today, or contact us for more information. 1.855.229.2043 or sales@salesboom.com.
| | |
| --- | --- |
| | Signup for The Salesboom CRM Newsletter: |
| | |
Cloud Sales Software Products